AG Ford Announces Aid to The Israel Defense Force
Ford: "I will do everything in my power to ensure that the Jewish community feels safe in Nevada'
By Megan Barth, November 6, 2023 12:53 pm
While speaking to an event marking 30 days of mourning and support for Israel, Democratic Attorney General Aaron Ford announced that Attorney Generals across the country are identifying aid in support of the Israel Defense Force (IDF). During his remarks, Ford stated that "I will do everything in his power to ensure that the Jewish community feels safe in Nevada."
"In fact, my investigators have already accumulated tactical gear that we will be sending to the IDF for assistance." Ford stated.
Ford also announced that his office received approval from the Department of Justice to establish a hate crime hotline in the wake of a dramatic rise in antisemitism that has been plaguing college campuses and Palestinian protests across the country.
Republican National Committeewoman Sigal Chattah gave rare praise to Ford on X (formerly Twitter) and recorded his remarks:
Indeed we are living in prophetic times-I stand corrected and am in awe by @AaronDFordNV's act of using the office of Nevada Attorney General to send tactical gear to the @IDF soldiers 🇮🇱. My Deepest gratitude for having the moral clarity to stand with Israel against these… pic.twitter.com/fOeUKeKvzk

— Sigal Chattah (@Chattah4Nevada) November 6, 2023
His announcement highlights the growing divide among lawmakers in the Democratic party in the wake of the Hamas terrorist attacks in Israel on October 7th which marked the second deadliest attacks on Jewish people since the Holocaust.
Yesterday, Senator Jacky Rosen blasted her Democratic colleague Rashida Tlaib (MI) over Tlaib's use of the Hamas slogan, "From the river to the sea, Palestine will be free" and labeled Tlaib as an extremist.
.@RepRashida is wrong. "From the river to the sea" is a call for eliminating the state of Israel that rejects a two-state solution & puts Jews in danger.

We must reject extremism, no matter which side of the aisle it comes from.

America's support for Israel remains unwavering.

— Senator Jacky Rosen (@SenJackyRosen) November 5, 2023
Henderson Democrats were the first state Democrats to publicly condemn the Democratic Socialists of America's support of Hamas. Henderson Democrats charged the Democratic Socialists with an "abhorrent response to Israeli Civilian Mass Murder" and a "callous disregard for human life."
As reported by The Globe, the Las Vegas chapter of the Democratic Socialists of America (LVDSA) amplified a tweet expressing their "steadfast solidarity with Palestine" and have continually labeled Israel as an "apartheid regime."
Democratic Rep. Steven Horsford, Chair of the Congressional Black Caucus, sided with Talib calling for a ceasefire against Hamas, drawing a strong response from the National Republican Congressional Committee (NRCC) and the Republican Jewish Coalition.
In a statement released by the CBC, they note that Hamas has ruled Gaza unilaterally since 2007 and has used "innocent Palestinians as bargaining chips in their reign of terror" prior to calling for a ceasefire in Gaza. In response, the Chair of the Republican Jewish Coalition Matt Brooks referred to their statement as "naive and dangerous."
Horsford, along with his Democratic congressional colleagues Susie Lee and Dina Titus, voted against providing aid to Israel. Republican Rep. Mark Amodei voted in favor of the legislation.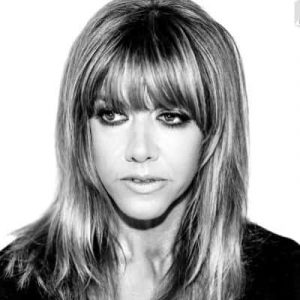 Latest posts by Megan Barth
(see all)