VP Kamala Harris To Visit UNR for Abortion Discussion
VP Harris will participate in a discussion on abortion rights, moderated by Reno Mayor Hillary Schieve, with actress and Democratic activist Rosario Dawson
By Megan Barth, April 17, 2023 10:33 am
Vice President Kamala Harris will be taking a break from her border czar duties to become the leading White House voice on abortion rights in the wake of a federal judge's controversial ruling in Texas on mifepristone, the Supreme Court's decision on Roe V. Wade, and a decision by the Florida legislature limiting abortions to six weeks. Tomorrow, Harris will take her show on the road to UNR. She is scheduled to participate in a discussion on abortion rights, moderated by Reno Mayor Hillary Schieve, with actress and Democratic activist Rosario Dawson.
As of late, Harris has taken to Twitter to label these judicial and legislative decisions as "attacks on the rights of women and attacks on America." She also labels abortion as "basic healthcare" while labeling those who disagree with her as "extremists."
You can gauge the strength of a democracy based on the strength of women in that democracy.

So, understand this: Attacks on the rights of women in America are attacks on America.

— Vice President Kamala Harris (@VP) April 16, 2023
Extremists in the Florida State Legislature have officially passed a ban on abortion after six weeks – that's before many even know they're pregnant.

Let's be clear: This law would deny women across Florida access to basic health care.

— Vice President Kamala Harris (@VP) April 13, 2023
As reported by The Globe, abortion rights will be the recycled centerpiece of Democratic messaging and campaigns. Last week, Attorney General Aaron Ford joined a multi-state coalition to challenge the recent decision in the U.S. District Court for the Northern District of Texas that could restrict medication abortion access nationwide.
Nevada Democrats have filed a series of abortion bills during this legislative session. A group of 40 Democratic legislators, led by Senate Majority Leader Nicole Cannizzaro, introduced a measure to enshrine abortion protections in the Nevada Constitution. SJR7 would guarantee "a fundamental right to reproductive freedom," authorize "the state to regulate abortion care after fetal viability with certain exceptions" and prevent the state from penalizing or prosecuting an individual exercising the "right to reproductive freedom."
Senate Bill 131 specifically eliminates the ability of any healthcare licensing board to investigate or disqualify unsafe abortionists from practicing in Nevada. The bill would also codify former Governor Sisolak's Executive Order who had announced at the time that "reproductive health care is a basic human right — We are committed to ensuring safe access to abortions for women seeking refuge from the restrictive laws in their state."
During her reelection campaign, non-partisan Mayor Schieve was endorsed by Planned Parenthood. In a video produced by for the organization of U.S. Mayor's, Schieve expressed her horror at the Supreme Court's decision on Roe V. Wade. Schieve remarks, "It's horrific. I mean, I can't even imagine that this is the conversation we have having in this country today. It's really hard to believe. As a woman, I am completely offended. As a mayor, I will do whatever I can to use my voice to make sure this changes."
Former Nevada Governor, UNR President Brian Sandoval said he is "beyond excited" for VP Harris' visit. Limited information is available for this event, but due to the event's location, it is assumed that the event is designed to attract younger voters.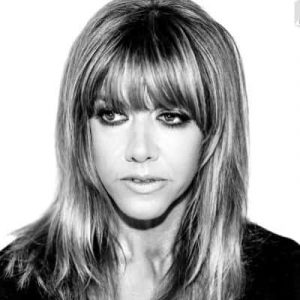 Latest posts by Megan Barth
(see all)