Amodei Votes for Omnibus Bill that Includes Heightened Screening for Gun Buyers
Gun Owners of America labels Congressman's vote 'traitorous'
By Robert Lauer, March 15, 2022 10:41 am
Last week, House Democrat's passed a $1.5 billion spending bill, Fiscal Year 2022 Omnibus spending package, H.R. 2471 – Consolidated Appropriations Act, with the full-throated support of Nevada's sole Republican Congressman Mark Amodei. Buried in the 2,700-page bill are funding increases for the ATF to target gun buyers. House Democrats hold the majority and didn't need a single Republican vote to pass the bill. Nevertheless, Amodei joined 38 other House Republicans in voting for the omnibus bill, despite the inclusion of provisions that have been anathema to 2nd Amendment advocates.
Section ''§ 925B of the Omnibus funds the ATF and local law enforcement to criminally investigate every person denied a purchase of a firearm by the fed's background check system.
According to Gun Owners of America (GOA):
"Yesterday under the cover of darkness, Congressional Democrats released a 2,741 page government funding bill at 1:30 AM. GOA rushed to analyze the bill, found the gun control buried on pages 2207-2213, and alerted our grassroots activists to take action. Despite our best efforts, the gun control passed 260-171 with the support of 39 Republicans later that same day at 10PM. Government funding will likely be extended until March 15th, so we have five days maximum to defeat this gun control in the Senate.

"Nine out of ten times, when someone is denied a gun purchase by the NICS system, it's a law-abiding citizen who was wrongly denied their right to purchase a firearm. Because the vast majority of NICS denials each year are false positives, the government gets less than a few dozen convictions of prohibited persons stupid enough to try to buy a gun at a gun store."
GOA labeled the 39 Republicans as "traitorous," including Amodei.
Amodei issued the following statement attacking his fellow Republican who voted against the omnibus bill.
"With all due respect to my colleagues who voted "no", no one is fooled by the "vote no, hope yes" culture. The domestic spending portion of the Omnibus is a classic example of that because no one will be championing that they voted against life, against saving border wall money, and against veterans' programs. Further, livestock producers and the agriculture industry were rescued from burdensome Green New Deal requirements Democrats had insisted on pursing. While there is no such thing as perfect, we think this combination of conservative provisions allows us to continue the fight in the face of the dysfunction of the majority in the House, Senate, and White House."
Amodei's statement did not address the 2nd Amendment ramifications of the bill. The Globe reached out to Congressman Amodei's office for comment but his press secretary has failed to respond.  We will update this story with a response if and when we receive one.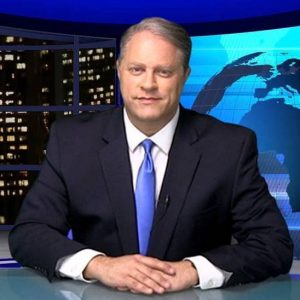 Latest posts by Robert Lauer
(see all)