Clark County Cannabis Sales Fund Illegal Aliens Awaiting Deportation
Tax dollars used to 'rectify injustices'
By Megan Barth, April 25, 2022 10:58 am
In 2016, Nevadans voted to legalize cannabis for recreational and medicinal use with an understanding that the tax revenue would be directed towards funding our worst-in-the-nation public education system.
In the first year, the revenue for marijuana sales tax of $69 million surpassed alcohol sales tax revenue. In his first year in office, Governor Sisolak mandated that 10% of marijuana sales tax revenue be deposited into the state's distributive school account (DSA). Since that time, Gov. Sisolak touts that schools have received a $120 million "funding boost."
In 2020, amid the pandemic and shutdown, Nevada saw a record level of tax revenue from marijuana sales. The state collected nearly $100 million in marijuana tax revenue. In 2021, cannabis sales in Nevada exceeded $1 billion dollars and generated $159 million in tax revenue.
Last week, on April 20— "420" is a day that stoners across the country celebrate cannabis—Gov. Sisolak published an op-ed heralding the cannabis industry as a growing, innovative revenue source for Nevada's students but added a new social justice angle:
We're making significant progress, and we're also taking steps to rectify the injustices of the past.

We cannot build the cannabis industry without recognizing that our country's drug policies disproportionately criminalized our Black and brown communities.

By comprehensively studying the industry and pledging to improve equity every step of the way, we will measure our progress and ensure we follow through on our commitments.

I'm looking forward to building on these joint efforts and watching our cannabis industry grow so we can strengthen and diversify our economy while prioritizing equity, safety, transparency and criminal justice every step of the way.
Prioritizing equity? Was that on the ballot in 2016?
What voters may not know is that hundreds of thousands of dollars from cannabis sales in Clark County are diverted to fund the legal representation for undocumented immigrants–"illegal aliens" according to federal law.
In a tweet from the Director of the UNLV Immigration Clinic and attorney Michael Kagan, encouraged cannabis users to buy on April 20th to "support the legal defense of immigrants fighting deportation."
In honor of 4/20, I just want to remind everyone that if you purchase marijuana* in Clark County, Nev., you are helping to support legal defense of immigrants fighting deportation. So I'm not saying you should buy mj, but I am saying that doing so supports good causes.

— Michael Kagan (@MichaelGKagan) April 20, 2022
Seeking clarity, I reached out to cannabis champion Clark County Commissioner Tick Segerblom–who was leading the initial charge to legalize cannabis for medicinal and recreational use.
Commissioner Segerblom, who is one of the few elected Democrats in the state who respond to The Globe, quickly replied:
"Clark County imposes a 3% gross revenue fee on cannabis sales in unincorporated Clark County. This tax brings in approximately $16 million a year. We have allocated the first $12 million for homeless programs and last year we voted to allocate the rest to help people who have been adversely impacted by cannabis being illegal – including those facing deportation. I believe it was last summer that we voted to give the immigration clinic, which Professor Kagan supervises, $500,000 over two years – $250,000 per year – from this tax. I hope this answers your question. I'm happy to answer any further questions you may have."
As reported back in August by The Las Vegas Review Journal:
The county commission on Tuesday unanimously agreed to allocate any revenue greater than $12 million each year to social programs including immigration defense, an effort driven by Commissioners Tick Segerblom and William McCurdy II.

"This really is a — I won't say, 'revolutionary' — but a really exciting step forward as far as using our tax money to rectify injustices which have been enacted because of cannabis being illegal over the years," Segerblom said.
According to the Pew Research Center, an estimated 180,000 undocumented immigrants lived in the Las Vegas metro area as of 2016. That was about 8.2 percent of the population, one of the highest rates in the United States and more than double the national average.
Drew Johnson, Clark County Commission candidate (District F) told The Globe:
"It's nothing new for the open border extremists on the Clark County Commission to put those here illegally before law-abiding county residents. This boondoggle is just another example of why we need new voices on the Commission."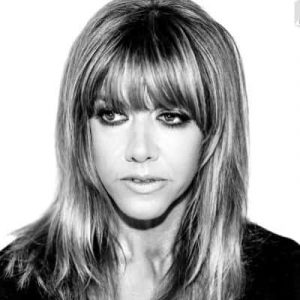 Latest posts by Megan Barth
(see all)