SGLF Ad Campaign 'Tale of Two Americas' Targets Nevada
Exec. Director: 'A woke America is proving to be a weak America'
By Megan Barth, April 26, 2022 7:39 am
The State Government Leadership Foundation (SGLF), a national GOP organization and the Republican State Leadership Committee's policy partner, has launched a national, six-figure ad campaign highlighting the stark differences separating conservative GOP and progressive DNC policies. 
This "Tale of Two Americas" campaign visually juxtaposes economic opportunity, academic achievement, and public safety in conservative and liberal states. The ad will run on digital platforms in Arizona, Colorado, Georgia, Maine, Michigan, Minnesota, Nevada, New Mexico, New York, Oregon, Pennsylvania, and Washington.
Our country is a tale of two Americas.

We have opportunity or hardship. Education or indoctrination. Rule of law or lawlessness. Strength or weakness.

Liberal failures are hurting Americans. Conservative ideas are moving us forward.

Which America do you want to live in? pic.twitter.com/vshGRyvsj2

— State Government Leadership Foundation (SGLF) (@theSGLF) April 25, 2022
As reported by The Washington Examiner:
The State Government Leadership Foundation, the Republican State Leadership Committee's policy partner, debuted the first digital ad of its $200,000-plus "Tale of Two Americas" campaign Monday, according to SGLF Executive Director Dee Duncan.

The 54-second "Which America?" ad amplifies conservative claims that liberal states are making the same mistakes as President Joe Biden and his congressional colleagues regarding issues such as economic opportunity, academic achievement, and community safety, Duncan told the Washington Examiner.

"The failed policies we are seeing from Washington, D.C., being emulated in liberal states across the country are the reason the cost of living is skyrocketing, violent crime is on the rise, and our children are not reaching their full potential," he said.

Duncan added that "a woke America is proving to be a weak America, and the only way we can course correct and move forward again is to follow the blueprint of conservative states across the country and the commonsense ideas they are advancing.
Two brutal new polls spell trouble for Nevada Democrats. Last week, the Cook Political Report moved two of Nevada's congressional districts, CD-3 and CD-4, from 'Leans D' to 'Toss-up.'  Cook cites, as The Nevada Globe has chronicled, Biden's falling polling numbers and the economy:
The political environment has deteriorated for Democrats since January as inflation concerns have soared and Build Back Better has stalled. That means no Democrat in a single-digit Biden (or Trump-won) district is secure, and even some seats Biden carried by double-digit margins in 2020 could come into play this fall, giving the GOP surprising "reach" opportunities.
As reported by The Globe:
Biden's approval in Nevada, according to Civiqs, is a shocking 33/59. A -26 will be very difficult to overcome, as even Gov Sisolak's pollster, John Anzalone, acknowledged when he called 2022 "the worst political environment I have lived through in 30 years of being a political consultant."

Breaking those numbers down provides even more insight. Biden's approval among registered Democrats in Nevada remains a decent but not overwhelming 71/17. But he's at 2/97 among Republicans. That's a crazy number. Numbers like 97 don't often surface in democracies. More troubling for Biden—and for those in his party—are his numbers among Independents, which show an 18/73 approval for a net -55. Among Black voters he's only at 58/26. And the number so shocking I thought I had misread it, Biden is at 40/46 approve/disapprove among Hispanic voters, a -6 among a group that is a must carry in the fall for Nevada Democrats.
This digital ad buy comes on the heels of Sen. Catherine Cortez Masto's record-breaking purchase of $10 million in television ads, followed by Nancy Pelosi's PAC purchase of $11.6 million. The largest-ever television ad buy by the Republican Super PAC, The Senate Leadership Fund, followed their announcements. The PAC, tied to Senator Mitch McConnell (R), has reserved $141 million in television advertising across seven states and will include $15.1 million in ads targeting #1 endangered Democratic incumbent Senator Cortez Masto.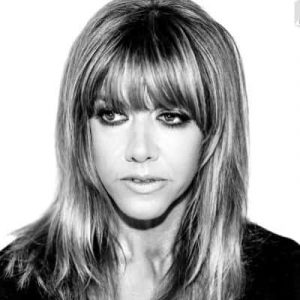 Latest posts by Megan Barth
(see all)