Governor Sisolak Chooses Allegiant Stadium for His 'State of The State' Address
Many Nevadans call the stadium 'Death Star' and note its resemblance to a Roomba vacuum
By Megan Barth, February 22, 2022 9:41 am
Governor Sisolak announced in a tweet that the location of his "State of the State" address will be at Allegiant Stadium, home to the embattled Las Vegas Raiders.
I'm looking forward to delivering this address on Wednesday from @AllegiantStadm. I hope you'll tune in. https://t.co/esQQpZmnm5

— Governor Sisolak (@GovSisolak) February 21, 2022
Many Nevadans refer to the black building, which resembles a Roomba vacuum (which is totally awesome, by the way, and if you take the robot plunge, be sure to buy the i3+ with self-emptying technology), as the "Death Star." When Raiders fans nicknamed the stadium, many on Twitter were quick to remind them what happens to the Death Star in Star Wars.
The Dealth Star always gets destroyed

— Gerald Allen (@bodybyallen) September 17, 2020
Not surprisingly, Sisolak's choice of venue and timing was ridiculed on social media as Nevadans struggle with rising inflation, skyrocketing rents and home prices, high unemployment, and a failing public school system.
As reported by The Globe:
"Due to his actions, more than 35 percent of small businesses in Nevada shuttered permanently.
According to the Pahrump Valley Times:
'Some 270,000 small businesses were operating in Nevada in 2019, with small businesses employing roughly 40 percent of the state's workforce, a federal report said. During the pandemic, more than 35 percent of those businesses shuttered their doors for good, according to Lt. Gov. Lisa Cano Burkhead.'
Inflation is at its highest in 40 years at 7.5 percent, yet in Nevada inflation nears 10 percent.  As reported by The Globe:
"The Labor Department reported the highest annual U.S. inflation rate in 40 years — 7.5 percent. accompanied by a 1.7 percent decline in real wages. In December, the rate was reported at 7.0 percent. In Nevada, however, the rate of inflation in December was 8.6 percent and now nears 10%.

The Wall Street Journal reported Friday that a new economic analysis concludes "the average U.S. household is spending an additional $276 a month" thanks to higher prices "across a range of products and services, including cars, gasoline, furniture and groceries."

Adding to voter's angst is the failing education system in Nevada. Nevada ranks 49th in education outcomes. Testing scores of 3rd to 8th grade students, taken and published by Smart Balance Assessments, show that only 3.9 percent of Black students and 7.4 percent of Hispanic students were proficient in Math. In English, 11.2 percent of Black students and 15.7 percent of Hispanic students were proficient. Overall, only 20 percent of Clark County students tested proficient in English Language Arts. In math, it was 11.5 percent.

In an additional report published this week, Nevada tops the list of the least educated states, coming in second to Oklahoma.

Nevada also ranks 49th in educational attainment, 42nd in school quality, 46th in best school systems in America, and last in the share of doctorate degrees in the nation."
In a previous tweet, the Governor stated that the "state of the state is strong, with even bigger things ahead", but according to these numbers, the "Death Star" may be a fitting backdrop for his address.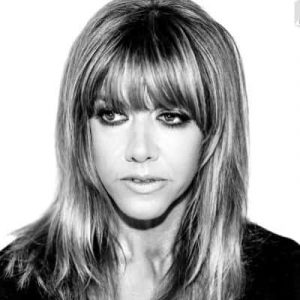 Latest posts by Megan Barth
(see all)