Governor Sisolak to Give State of The State Address Next Wednesday
Lombardo fires back with strong message of his own
By Megan Barth, February 18, 2022 2:05 pm
Governor Steve Sisolak announced that he will deliver a State of the State address next week highlighting how Nevada is "strong" and will "lay out a roadmap for Nevada's much-anticipate full recovery from COVID" and "provide details on how the state will spend billions" of taxpayer dollars provided by the American Rescue Plan Act.  Nevada received a "once-in-a-lifetime" jackpot of federal funds to the tune of $6.7 billion.
During his Nevada Recovers listening tour last fall, Sisolak stated:
"It's not money that we can rely on to come into our state year after year. That's why we must be smart on how we use these funds. It's a once-in-a-lifetime opportunity to invest into the Nevada that we want."
Issues like affordable housing, food insecurity, child care assistance and lack of access to health care were the top four concerns which Sisolak confirmed "we already knew existed."
Sisolak's Republican rivals were quick to get in front of the governor's anticipated message. Sheriff Joe Lombardo, the leading candidate for the GOP nomination, told the Nevada Globe, "Over the past two years, thousands of Nevada small businesses have been forced to close their doors as a direct result of Steve Sisolak's excessive lockdowns, disastrous executive orders, and lack of vision. As governor, I'll immediately make our state's small businesses a top priority, while working to develop a robust, thriving economy for all Nevadans."
Yesterday, in a couple tweets from his Twitter accounts—plural, as in two accounts—Sisolak pronounced:
The state of our state is strong – with even bigger things ahead.

Looking forward to sharing our plans for the Silver State with Nevadans next week.https://t.co/iP3CAVmyIG

— Steve Sisolak (@SteveSisolak) February 17, 2022
I plan to deliver a State of the State address next week, laying out a roadmap for Nevada's much-anticipated full recovery from COVID and provide more details on how the state will spend billions in federal pandemic assistance.https://t.co/7oUdoaaGQX

— Governor Sisolak (@GovSisolak) February 17, 2022
As reported by the Las Vegas Review Journal, Communications Director Meghin Delaney noted that "the governor 'felt compelled' to give the speech now as the state 'continues to recover from the pandemic' and moves ahead with investing the federal funds. The governor also wants to 'set the stage' for the proposed two-year state budget he will submit prior to 2023 legislative session, she said."
The Nevada constitution requires the Governor communicate to the legislature ahead of each legislative session. The next legislative session begins in February 2023. However, as midterms are this November, Sisolak is seeking a second term and may also feel compelled to recover from his falling polling numbers in a race that has been shifted from lean Democrat to toss up by the Cook Political Report.
As Nevada voters head into the midterm elections, the economy will be on their minds. Come November, Nevada will likely have one of the worst unemployment percentages in the country resulting from the Governor's response to the pandemic through lockdowns and mandates. Due to his actions, more than 35 percent of small businesses in Nevada shuttered permanently.
According to the Pahrump Valley Times:
"Some 270,000 small businesses were operating in Nevada in 2019, with small businesses employing roughly 40 percent of the state's workforce, a federal report said. During the pandemic, more than 35 percent of those businesses shuttered their doors for good, according to Lt. Gov. Lisa Cano Burkhead."
Inflation is at its highest in 40 years at 7.5 percent, yet in Nevada inflation nears 10 percent.  As reported by The Globe:
"The Labor Department reported the highest annual U.S. inflation rate in 40 years — 7.5 percent. accompanied by a 1.7 percent decline in real wages. In December, the rate was reported at 7.0 percent. In Nevada, however, the rate of inflation in December was 8.6 percent and now nears 10%.

The Wall Street Journal reported Friday that a new economic analysis concludes "the average U.S. household is spending an additional $276 a month" thanks to higher prices "across a range of products and services, including cars, gasoline, furniture and groceries."
Adding to voter's angst is the failing education system in Nevada. Nevada ranks 49th in education outcomes. Testing scores of 3rd to 8th grade students, taken and published by Smart Balance Assessments, show that only 3.9 percent of Black students and 7.4 percent of Hispanic students were proficient in Math. In English, 11.2 percent of Black students and 15.7 percent of Hispanic students were proficient. Overall, only 20 percent of Clark County students tested proficient in English Language Arts. In math, it was 11.5 percent.
In an additional report published this week, Nevada tops the list of the least educated states, coming in second to Oklahoma.
Nevada also ranks 49th in educational attainment, 42nd in school quality, 46th in best school systems in America, and last in the share of doctorate degrees in the nation.
When the governor was elected, he reminded voters, in a recent tweet below, that he made education his priority. Yet, according to the statistics above, funding is not saving the system.
When I was elected, I promised I would make education my priority.

That's what we did.

My administration:
🧑‍🏫gave our educators pay increases,
📚directed millions in funding to K-12 schools
🏫 secured funding for 13 news schools & are revitalizing 33 more! pic.twitter.com/pv2uyU6tFJ

— Steve Sisolak (@SteveSisolak) February 15, 2022
According to the RJ, "The last off-year governor's address was in 2010 by Gov. Jim Gibbons, addressing the economic impact of the Great Recession on the state and convening a special session of the Legislature to cut spending."
Next Wednesday, Nevadans will watch how Governor Sisolak promises to go on a spending spree—with their tax dollars.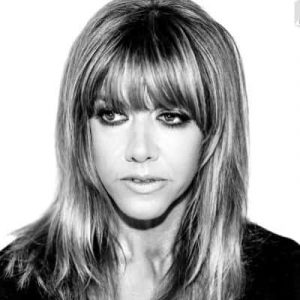 Latest posts by Megan Barth
(see all)