Clark County Republican Party denied legal fees in judicial ruling
Judge Johnson: 'I think both sides of the table here care about what is going on in Nevada'
By Megan Barth, December 23, 2021 11:54 am
The Clark County Republican Party (CCRP) has been fighting a public battle inside and outside of the courtroom against "Rogue LLC," a corporation that includes Nevada senator Dr. Carrie Buck. Both entities have claimed ownership of the Clark County Republican Central Committee (CCRCC).
As reported by The Globe, Rogue LLC accused the Nevada Republican Party in a prior lawsuit of trying to hold the Central Committee election before the Clark County leadership dispute is settled, which would affect who represents the state's most populous county, Clark County. Rogue wanted to put the meeting on hold until the delegates of Clark can be determined.
Less than two hours later, Humboldt County District Judge Michael Montero dismissed the lawsuit with prejudice, saying the court does not have jurisdiction over a political party's internal dispute.
After this ruling, Chairman Michael McDonald vowed in an exclusive interview with The Globe to take further legal action to recoup legal fees, naming Sen. Buck: "What [she] did in Clark County and the lawsuits she filed caused her to be booed at our last convention. As a matter of fact, I will be filing a lawsuit against her this week to recover the costs we had to pay to defend ourselves in Humboldt county.  The legal bills weren't cheap, and by her filing a frivolous lawsuit….there has to be consequences to that. She is going to be sued personally and she is going to have to pay for it."
District Judge Susan Johnson disagreed. In her ruling, Johnson did not think Rogue LLC acted in bad faith when it sued Jesse Law and his team over leadership positions in the county party.
"I think both sides of the table here care about what is going on in Nevada," Johnson said. "And they disagree, and I wish they would come to the table and see if they could not resolve their differences."
An olive branch is unlikely as the public disputes and legal battles continue between the factions over who controls the assets and social media accounts of the CCRCC.
In a lawsuit filed October 22, 2021, the Clark County Republican party seeks financial restitution alleging damages and injuries from Rogue LLC, accusing defendants of civil conspiracy, racketeering, embezzlement and fraud.
Per the filing:
"CLARK COUNTY REPUBLICAN CENTRAL COMMITTEE ("CCRCC"), a committee sponsored by a political party, by and through its counsel of record, The O'Mara Law Firm, P.C. hereby file this Complaint against Ms. Carrie Buck, David F. Sajdak, Marilyn Armanino, Mr. Stephen Silberkraus, Ed Gonzalez; Richard Maclean: and Lois Choate, Ms. Cristina Cimino, Mr. Bing Longakit (collectively "Individual Defendants") and the Clark County Republican Central Committee, a Nevada non-profit corporation ("Corporation") incorporated in August of 2020…"

It is alleged that the Corporation raised funds and posed as the official committee of the Republican party:
"Defendant Corporation is a Nevada non-profit corporation, that was incorporated on August 7, 2021. Upon information and belief, the Corporation does not have a business license in Clark County or Las Vegas, nor has the Corporation filed a Fictitious Firm Name in Clark County as dba Clark County Republican Party.
From at least August of 2020, or earlier, and continuing today, the Corporation has appropriated the CCRCC's name, bylaws, social media accounts, financial bank accounts, organizational documents the membership lists of the CCRCC and other assets ("CCRCC assets").
Since August of 2020 and continuing today, the Corporation, and the Individual Defendants have appropriated and converted the CCRCC name and claimed that it is doing business as the Clark County Republican Party.

The Corporation is raising money from various citizens of Nevada who are unaware that the Corporation has no authority to conduct meetings, raise money or present itself as a duly authorized entity of the Republican Party. More importantly, the Corporation claims to have removed the CCRCC from the Constitutional Protections set forth by the United States Supreme Court and adopted by the CCRCC members and incorporated into the CCRCC Bylaws.

All citizens of Nevada are being harmed by the Corporation and Individual Defendants fraudulent misrepresentations to the public."
At the time of filing, Chairman Jesse Law provided a statement exclusively to The Globe:
"This is the sad and unfortunate consequence of pretending to be a Republican and placing personal enrichment ahead of ideology.
Senator Carrie Buck is a victim of her own behavior and those that aided in the destruction of the Clark County Republican Party for so long will be held accountable along with her. We will no longer allow Democrats to infiltrate our Republican Party and make a mockery of us by pretending to be us."
In a recent statement to The Globe, State Chairman Michael McDonald took a stronger shot at Buck: "During my election for Chairman, I received 90 percent of the vote. In the past, the RINOs were never held accountable. They back stab us. They destroy the brand and they destroy the strength of the party. I am coming after all the RINOs that have back stabbed us in public and behind the scenes. In the past, my motto has always been unity, but now, it is unity through accountability. We are going to hold elected officials and candidates accountable. If you hurt the brand, we are coming after you. It's a new brand. It's a new breed. If anyone is running for office who helps RINOs like Carrie Buck, the state party and county party will not help you. If you want to help get Democrats elected, you can go down with the RINO ship."
Since October, The Nevada Globe has reached out to Sen. Buck multiple times for comment, for this story and others.  We have yet to receive a response.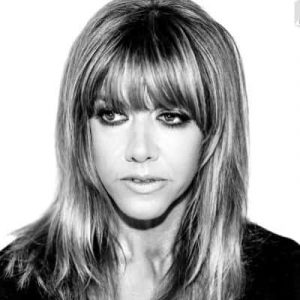 Latest posts by Megan Barth
(see all)