Election Day Update: Republicans Outvote Democrats in Clark and Washoe County
Jon Ralston sees a red wave as voters are 'in the red'
By Megan Barth, November 8, 2022 1:24 pm
After a temporary outage of Nevada's state websites, numbers are rolling in from Clark County and Washoe County and the numbers, thus far, look good for the GOP. The numbers below do not include drop boxes or mail-in ballot totals.
As reported by News 4, Washoe County turnout is as follows:
As of noon, 2,935 Democrats, 7,892 Republicans, and 3,658 Nonpartisans and others have voted. Total Election Day turnout is 14,485.

Total turnout so far for the 2022 midterm election is around 48%.
In Clark County, Republicans and Independents are also crushing the Democrat's numbers:
Election Day Turnout Update in Clark County, Nevada

12:00pm
Total 51,907
Dem 12,737 (24.5%)
Rep 25,238 (48.6%) +12,501
Other 13,932 (26.8%)
@RalstonReports

— Dr. John R. Samuelsen (@JohnRSamuelsen) November 8, 2022
So non-major party voters are turning out in greater numbers than Dems to vote in person today in both Las Vegas and Reno. It is still early and the relative vote totals are pretty small compared to the early vote.

But unless the Dems are REALLY mailing it in, I see red people.

— Jon Ralston (@RalstonReports) November 8, 2022
Jon Ralston, CEO of the Nevada Independent, is seeing red, as in a predicted red wave. As reported by the Globe, Washoe County and Independent voters could be the deciding factor in "toss-up" races up-and-down the ticket.
Democratic incumbents have failed to establish a solid lead, or trail behind their GOP challengers, as President Biden's approval rating remains underwater. According to numerous polls, the economy, inflation and crime are the top concerns of respondents.
Ralston sees a red wave, as voters are "in the red." Nevada's inflation rate has spiked to 16 percent, twice the national average, costing Nevadan's an additional $10,402 per year in inflationary taxes.
As Election Day rolls on, The Globe will continue to cover the results and update this post accordingly.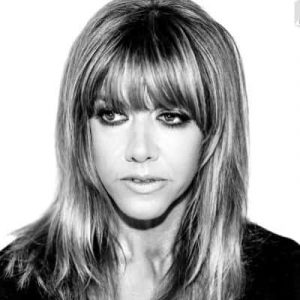 Latest posts by Megan Barth
(see all)