Senate Democrats Unite to Enshrine Abortion Into State Constitution
An emotional debate between Republicans and Democrats unfolded prior to SJR7 passing along party lines
By Megan Barth, April 18, 2023 5:13 pm
During a hearing over Senate Joint Resolution 7 (SJR7), an emotional debate between Republicans and Democrats unfolded prior to the bill passing along party lines. Senate Democrats united to enshrine abortion into the state constitution. Republican Senators voted unanimously in opposition.
As reported by The Globe, SJR7, would guarantee "a fundamental right to reproductive freedom," authorize "the state to regulate abortion care after fetal viability with certain exceptions" and prevent the state from penalizing or prosecuting an individual exercising the "right to reproductive freedom."
The proposed constitutional amendment states that reproductive rights would include, "without limitation, prenatal care, childbirth, postpartum care, birth control, vasectomy, tubal litigation, abortion, abortion care, management of a miscarriage and infertility care."
Democratic Senate majority leader Nicole Cannizzaro (SD-6), who is expecting her second child, made an impassioned plea to her colleagues to vote in support of SJR7.
Stressing that abortion must be more than a statutory right, Cannizzaro pushed for adding "reproductive healthcare" to the state constitution in order to ensure that future government or legislative actions could not limit the ability of an individual to access fundamental, reproductive healthcare choices. Sen. Cannizzaro used the Supreme Court decision to overturn Roe V. Wade as the impetus for the need of this constitutional protection for a woman to privately consult with her doctor and make personal decisions regarding her healthcare.
Cannizzaro stated, "There has to be one guiding principle in all of this, politicians should not be interfering in personal decisions between patients and their doctors when it comes to reproductive care."
In opposition, Senator Heidi Seevers Gansert (SD-15) corrected the Senate Majority Leader by clarifying the Supreme Court decision's in that the court did not eliminate the right to an abortion, but instead allowed the states to independently govern. Sen. Seevers Gansert also reminded the Senate body that Nevada has expanded birth control access, even to minors without parental consent, and Nevada codified abortions to 24 weeks through a 1990 ballot initiative. Sen. Seevers Gansert also pointed out that SJR7 conflicts with existing statutes that protect a moral objection, informed consent, and that the broad, subjective language of the bill may lead to abortions in cases of "mental health" of the mother.
Standing in support, Democratic Senator Dina Neal (SD-4) admitted she was deeply moved and "emotionally distraught" over the policy. Having parents who were divided over abortion rights, she had "flashbacks" to her past when she had considered aborting her own daughter, giving her up for adoption, or raising her. She chose to raise her daughter. Sen. Neal said was grateful for the choice and time in order to make decisions for her future. Through tears, Senator Neal said she had difficulty in defining a fetus as it would "remove the other side" from the debate. "I support choice, but it has two sides," she said. "I support a person's faith and a person's ability to choose for their own safety and welfare. It is difficult as it draws a line in the sand, but that will be up for the voters. I am hoping we find a balance between faith and choice."
Republican Ira Hansen (SD-14) expressed his opposition in vivid terms. "I think we have to recognize that no one is speaking for the unborn…they have no say in this. As far as the viability question goes, the best available science shows that we are able to save babies earlier and earlier. If we leave the baby in the womb, it survives. Babies are viable in this environment. They are growing, they are healthy, they are kicking and moving. They have perfectly developed fingerprints at eight weeks, and they have a fully developed, pounding heart at six weeks. The evidence is overwhelming that they are living breathing human beings."
Known for his plaques on his office wall, Senator Hansen brought with him a plaque of Booker T. Washington and used his quote as a reminder to his Democratic colleagues, "A lie doesn't become truth, wrong doesn't become right, and evil doesn't become good, just because it's accepted by a majority."
Senator Jeff Stone (SD-28) warned that this bill would allow abortion on demand and said such a thought was "horrific". Senator Cary Buck (SD-5)  also stood in opposition and emotionally reminded her colleagues that "we are ripping babies apart limb by limb up to 24 weeks. What are we doing? I stand in opposition to SJR7 because it is wrong. We treat our pets better than this."
The resolution is expected to pass both houses and must pass both houses in the next legislative session in order to appear on the ballot in 2026. At that time, Nevadan's will have the opportunity to decide on whether abortion deserves only statutory or constitutional protections.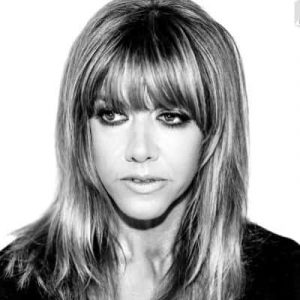 Latest posts by Megan Barth
(see all)