Trump in Minden: 'Vote Republican Up and Down The Ticket'
'With your vote, you can humiliate Biden and the corrupt Democratic machine'
By Megan Barth, October 10, 2022 10:12 am
President Donald J. Trump rallied the rurals in Minden, NV on Saturday evening speaking for about 90 minutes to a crowd of thousands at the "Save America" rally. Notable Republican candidates were present including, Senate candidate Adam Laxalt, Governor candidate Sheriff Joe Lombardo, Secretary of State candidate Jim Marchant and Attorney General candidate Sigal Chattah, Rep. Mark Amodei, who represents Congressional District 2; Sam Peters, candidate for Congressional District 4; Michele Fiore, candidate for state treasurer; Stavros Anthony, candidate for Lieutenant Governor; and Andy Matthews, candidate for state controller.
Trump called out the "radical" Democrats, warning the crowd, "As bad as things are today, if the radical Democrats keep their grip on the House and the Senate, your finances, your family, your community and your country will never be able to recover… "We have to win a historic victory for the Republican party. We must elect Republicans up and down the ticket….We have to do it," he said.  Adding,  "We don't have the luxury of waiting. The only way evil will triumph is for good men and women to do nothing. That's how they triumph. We do nothing….If you want to see our country decline, vote Democrat," Trump said.
"You're going to send Joe Lombardo to the Governor's mansion and you're going to send Adam Laxalt to the Senate and we're going to end the crazy," he told the crowd at the Minden Airport. "It's the only way to end this madness if you want to watch the decline and fall of America and save the American Dream."
Trump: "The radical left is no longer about Socialism. It is about Communism…
If the Democrats win the communists win." #Minden

— Megan Barth (@ReaganBabe) October 9, 2022
'With your vote, you can humiliate Biden and the corrupt Democratic machine." Trump then added, "it's best to vote on election day. It's much harder for them to cheat that way."
As reported by The Globe,  polling by CNN, and others, has shown that Nevadans are focused on inflation, the economy and jobs. In the latest CNN poll, Senator Catherine Cortez Masto, Governor Steve Sisolak, and Cisco Aguilar, Democratic nominee for Secretary of State, are trailing two to three points behind their GOP challengers despite having raised and spent more money on their campaigns.
Trump referred to Governor Steve Sisolak as a "crime-loving" governor adding, "Oust Steve Sisolak in a landslide. He sided with the marxists to open the jail house doors. Signed a bill banning police from arresting criminals. Reduced bail requirements. He tied the hands of parole officers and slashed legal protections for police officers."
"During the China virus, Sisolak was one of the most heartless and vindictive governors", Trump said, forecasting, "This November, Nevada is going to throw Steve Sisolak the hell out of office."
Trump also targeted Senator Cortez Masto referring to her as an "embarrassment" and a "radical-left senator" who is respected by no one in Washington" with "one of the most atrocious voting records in congress."
Trump also attacked what he called California's "barbaric" sanctuary state policies. "The radical Democrats want to turn America into one giant sanctuary for dangerous criminal aliens," he said. Referring to the southern border, Trump exclaimed, "This is an invasion of our country. This is like a military invasion but probably worse because we can't fight back" adding, "The cartels are making more money than corporations on the NY stock exchange."
Pivoting to Biden's foreign policy he called out the botched withdraw from Afghanistan and the ongoing war in Ukraine: "We will end up in World War III and there will be nothing left of our planet all because stupid people didn't have a clue, they didn't have a clue. They don't understand, they really don't understand," Trump said of the Biden administration.
"The Democrats are locking up their political opponents, spying on their political rivals, silencing dissent and using the full force of government law enforcement and the media, the fake media, to try and crush our movement," Trump said Saturday. "Every freedom-loving American needs to understand the time to stand up to this growing tyranny is right now in this election."
Trump also teased another presidential run in 2024: "In short the 2020 election was rigged and stolen and our country is being destroyed by the decisions being made. I won the first time. I won the second time. I received more votes than any sitting president and we may have to do it again. You will find out soon."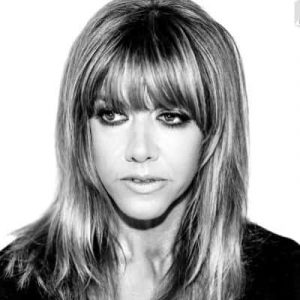 Latest posts by Megan Barth
(see all)