Trump Stumps For Laxalt and Lombardo in Las Vegas on Friday
Former president to back his endorsed candidates at Treasure Island
By Megan Barth, July 6, 2022 1:43 pm
President Donald J. Trump will deliver remarks on the America First Agenda and will be joined by endorsed candidates Joe Lombardo for Governor and Adam Laxalt for Senate in Las Vegas at the Treasure Island Casino and Hotel on Friday at 6 PM. The event is organized by his political action committee "Save America."
At 5 PM, there is a scheduled roundtable with Laxalt and Lombardo. The Globe has learned that the roundtable will focus on the safety and security of Nevadans, at a time when our southern border is making headlines for all the wrong reasons and Democratic legislative policy has contributed to the rise in crime throughout the Silver State.
In Trump's endorsement of Lombardo, Trump stated: "Sheriff Joe Lombardo is running for Governor of the Great State of Nevada…As the elected Sheriff of Clark County, Joe has fought some of the worst criminals and defended neighborhoods and communities from the horrific violence enabled by the Radical Left across our country. As Governor, Joe will fiercely Protect our under-siege Second Amendment, Protect Life and Secure our Elections. Joe Lombardo is the leader Nevada needs, and he has my Complete and Total Endorsement for Governor."
Sheriff Joe Lombardo seeks to unseat Governor Steve Sisolak in a race that the Cook Political Report has shifted from "lean Democrat" to "toss up. In his primary victory speech, Lombardo repeated "Sisolak failed us" and focused his campaign on the economy, education, and law and order. "It's time to choose," Lombardo said. "The failed polices of the past four years or a new Nevada team where Nevada comes first, not the party. This win is for Nevadans, which is completely opposite of our current Governor. I won't wait for DC or a California Governor to tell me what to do."
Laxalt will face Sen. Catherine Cortez Masto in November–an election described as the "epicenter of the midterms" and a race that was also shifted by the Cook Political Report from "lean Democrat" to "toss up" and labeled Cortez Masto as the "#1 endangered incumbent."
In Trump's endorsement of Laxalt, Trump announced: "Adam Laxalt is running for Senate in Nevada to defeat Harry Reid's, Chuck Schumer's, and Nancy Pelosi's handpicked successor, and win an America First majority in the U.S. Senate. Adam is a Navy Veteran who served our Nation bravely in Iraq. As a former Attorney General he has always supported our Law Enforcement and keeping our communities safe.
"He fought valiantly against the Election Fraud, which took place in Nevada. He is strong on Secure Borders and defending America against the Radical Left. Adam has my Complete and Total Endorsement!"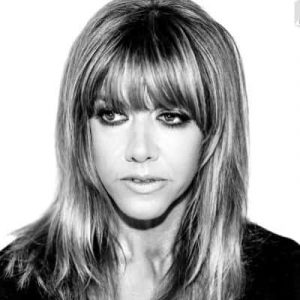 Latest posts by Megan Barth
(see all)