How Sen. Cortez Masto's Gas Tax Gimmick Undermines Infrastructure Funding
Sen. supports non-existent tax relief while spending trillions of taxpayer dollars
By Megan Barth, July 7, 2022 12:53 pm
In February 2022, Sen. Catherine Cortez Masto cosponsored legislation to suspend the federal gas, stating: "This is important legislation that will help us lower costs for Nevada families. I'm committed to finding solutions that bring our families some much-needed relief at the pump and help them get ahead." However, as reported by The Globe, suspending the federal gas tax won't save Nevadans a penny. 
Not only does this legislation do absolutely nothing for Nevadans, it undermines one of the few legislative achievements Cortez Masto is boasting about on the campaign trail: the $1 trillion infrastructure bill that she voted on in August of last year. 
I had a great to talk with @RenoAirport today about ongoing work to expand their facilities thanks to funds from the Bipartisan Infrastructure Law. The #MoreRNO investments will dramatically increase capacity and make it easier for travelers to fly into and out of Reno-Tahoe.

— Senator Cortez Masto (@SenCortezMasto) July 7, 2022
Proud to announce with @SenJackyRosen that over $900k we secured in the Bipartisan Infrastructure Law is headed to @SNWA_H2O to clean and conserve runoff and wastewater throughout the Las Vegas Valley. These sustainable steps will keep water in Lake Mead and combat drought.

— Senator Cortez Masto (@SenCortezMasto) July 6, 2022
In a November 2021 interview with KUNR, Cortez Masto touted the trillion dollar bipartisan infrastructure bill, saying it would create jobs and grow the economy, reduce our carbon footprint through investments in clean energy, and not add to the federal debt.
Kaleb Roedel: So, under the new bill, Nevada stands to receive more than $4 billion over 5 years. What specifically will those funds be used for?

Cortez Masto: It's a combination. Let me just say, besides just rebuilding our roads, bridges and highways, it is really a package that's investing in our workforce; it will create jobs; it will continue to grow the economy. The other thing that I think is important, that most people don't realize, is that this allows us to make these investments to really bring back, and work on bringing back, manufacturing and continue to support manufacturing in the United States, so we're we are actually investing in made-in-America products and American workers.

Roedel: And how will the Infrastructure Act help achieve some of our climate goals, as you were touching on earlier?

Cortez Masto: Yes, I just, as I've said, it focuses really on how we reduce our carbon footprint by making these big investments in clean energy from, from not only the, the critical minerals that we need for that clean energy, such as lithium and cobalt, but also addressing the battery supply chain, as well as electric vehicles, electric buses, that will help us reduce our carbon footprint and investing in electric charging stations. We already have some of those around the state and there's the ability to create even more of those, so there are a number of things still in this bipartisan infrastructure package that also makes these investments in, really, not just clean energy, but smart communities, smart transportation, that's going to also help us reduce our carbon foot.

Roedel: How will the new bill contribute to the national debt, and what do you think should be done to deal with that issue?

Cortez Masto:  "So, a combination of things right now. At the end of the day, I think, of course, like any family, we have to make sure we are addressing our debt, and we have to pay our bills, like any family does. There are 'pay fors' in this bill, the bipartisan infrastructure package. There's also 'pay fors' that are included so that we are not contributing all of it to our national debt. I think that's just as important, and moving forward, even as we look at the next piece of legislation, the 'pay fors' are important. I think, like any family, we should be looking and figuring out how we are going to pay for some of these investments that we are making. The bipartisan infrastructure package has a combination of 'pay fors,' but it also, because it's investing in our infrastructure long term, it also helps to pay for itself.
However, in spite of her bragging about these two pieces of legislation, her Democratic colleagues claim that suspending the federal gas tax would undermine the trillion dollar infrastructure package.
Peter DeFazio (D-OR) issued the following statement in response to President Biden's call for a three-month federal gas tax holiday: 'Although well-intentioned, this policy would at best achieve only miniscule relief while blowing a $10 billion dollar hole in the Highway Trust Fund that would need to be filled if we want to continue to fix crumbling bridges, address the spike in traffic deaths, and build a modern infrastructure system. Furthermore, encouraging state governments to suspend their gas taxes undermines the impact of the Bipartisan Infrastructure Law by reducing funds available to states to spend on infrastructure improvements."
In a blistering Op-Ed, The Las Vegas Review Journal responded to the gas tax gimmick:
Some vulnerable Senate Democrats — including Nevada Sen. Catherine Cortez Masto, who is up for re-election this year — have become so desperate as to endorse a scheme to suspend the federal gasoline tax to help ease prices at the pump. This would be amusing if it weren't so dishonest — Sen. Cortez Masto has supported every administration effort to hamstring the domestic energy industry. If she were really concerned about fighting inflation rather than self preservation, she'd follow the example of Sen. Joe Manchin and withdraw her support for any other inflationary progressive spending bills."
Sen. Cortez Masto supports non-existent tax relief while spending trillions of taxpayer dollars. As Nevadan households and small businesses are hit the hardest by inflation, Sen. Cortez Masto has avoided any mention of inflation in her twitter feed since March 2020. As reported by The Globe, even if prices stop increasing altogether, the inflation that has already occurred will cost the average Nevada household $8,231 over the next 12 months.
A shiny expansion to Reno airport and water conservation will likely be noticed, but as voters head to the polls in November, they will notice closed small businesses and the $8,231 hole in their pocket due to Sen. Masto's policies and spending sprees.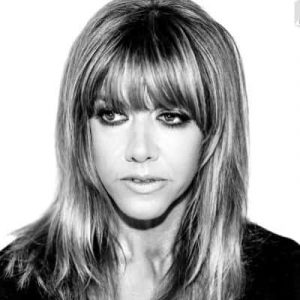 Latest posts by Megan Barth
(see all)