Rep. Titus: 'You're Going To See A Return To The Coat Hanger Days'
'Rogue' SCOTUS 'rolling back our rights' is one of the 'greatest threats to our Democracy'
By Megan Barth, August 4, 2022 3:54 pm
Yesterday, Rep. Dina Titus appeared in an
interview
on "Keeping it 100 with Mel & Bruce" on Power 88KCEP in Las Vegas. The host, Mel Tiller, opened the interview by stating that there are "so many problems today in this country and our democracy is in great trouble…tremendous trouble."  Then asks Titus, "What is the greatest threat to our democracy today?"
Titus agreed and answered his question with a list of the greatest threats: the "rogue" supreme court "rollin back our rights"; states making it harder to vote and women's choice; and, the new information coming out of the January 6th commission in the "revolt against the Capitol". These three things are the "perfect storm", threatening our democracy, according to Titus.
Here are two noteworthy excerpts:
Titus: "Nobody is saying they are for abortion, they are just saying they want it to be for a person to make their own choices as a woman. Women of color, more than anybody, because often they fall into an economic category where they don't have the resources to maybe go to another state, or don't have the health insurance that will give them the pill that will work the morning after. So they will be stuck with a lack of information, a lack of resources, and you're gonna see a return to the coat hanger days. And this will cost lives and there will be more lives in those underserved minority communities."
Titus: "And remember the Supreme Court and I know you know this, because we've talked about it. They are not gonna stop at abortion. They say that any kind of constitutional right is now up for consideration. It may be birth control, it may be biracial marriage, it could be voting rights, anything that was not specific in the Constitution that has been granted by the court over the years. They're talking about turning it back. And Clarence Thomas said that specifically, in his opinion, this isn't something that I'm extrapolating."
As
reported
by The Globe, Planned Parenthood Mar Monte (PPMM) considers Nevada a "safe haven state for abortion."
In their newsletter, PPMM CEO, Stacy Cross, confirmed that Nevada is a "safe haven" for abortions "no matter what SCOTUS decides." (emphasis added)
"Whether the court rules this spring to overturn Roe v. Wade entirely or just upholds the Mississippi law, as is likely, at least 40 million people in the U.S. of reproductive age will be living in states that are hostile to their ability to choose whether or not to give birth. But not here. Not in Nevada or California, safe haven states where people can turn no matter what SCOTUS decides. And PPMM has been preparing." (emphasis added)
Their newsletter also announces that PPMM has been preparing a massive expansion of abortion services– by securing land and building a "new state-of-the-art health center" that is conveniently located near the Reno airport:
"Thanks to your support, Planned Parenthood Mar Monte is growing. In Reno, we've recently purchased land to build a new flagship health center. We're relocating our West Oakland and Visalia health centers to increase the number of patients we can accommodate. And we're building a new high-complexity lab and training center at our new health center in San Jose that will support all patients and providers across our affiliate.
Reno's new state-of-the-art health center will have increased space for abortion services – at 8,400 square feet it will be more than twice the size of our existing site.
Scheduled to open in late 2022, it will be conveniently located near the Reno airport and other transportation hubs, making it an ideal location for local and out-of-state patients."
Reno airport, home to a future "state of the art health care center" (for abortions) is about a one hour flight from Titus' congressional district. Coat hangers aren't state of the art technology, but "coat hanger days" is a state of the art fundraising hook for her campaign and for Planned Parenthood's continued and cash-rich expansion of abortion services in the Silver State–a state that is now known as a safe haven for abortions.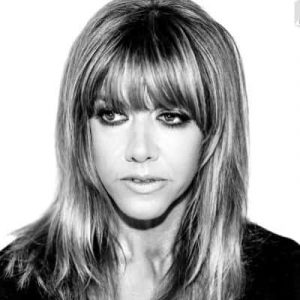 Latest posts by Megan Barth
(see all)