NV Dems Hire Socialist Who Accosted Sheriff Joe Lombardo
Socialist regrets he didn't have more time to verbally attack the GOP nom for Governor
By Megan Barth, August 4, 2022 5:27 pm
If you were watching the Nevada Democrats recent divorce, which divided the party into warring factions of Bernie Sanders socialists versus Harry Reid democrats, you may not be surprised to learn that the socialists hired a socialist. But this particular socialist, Shaun Navarro, was hired as the "Coalition and Community Engagement Coordinator" mere months after he harassed, accosted, and smeared Sheriff Joe Lombardo at a function.
Wishing Joe Lombardo a terrible rest of his evening. pic.twitter.com/Ub09T2S5bU

— ClaytonKerShaun (@BetterWorld86) March 29, 2022
During an education forum hosted by The Nevada Independent, Navarro proudly live-streamed his verbal attack on Twitter calling Lombardo "a real piece of shit", "a garbage human being", and asks then gubernatorial candidate Sheriff Lombardo "where's your Nazi uniform?"
Further illustrating his community engagement skills, Navarro then defended his actions during an interview with KSNV News 3 saying, "I 120% do not regret what I said. I said it with my chest I would say it again. I regret not saying more." Channeling Maxine Waters, Navarro added that people like Joe Lombardo should be "made to feel uncomfortable" in public spaces.
Governor Steve Sisolak, having been the subject of similar harassment, took to Twitter and asked for kindness:
It's important that when we disagree we don't forget we are all Nevadans first.
Name calling and vitriol have no place in Nevada and I condemn this rhetoric in the strongest terms. Let's lead with kindness.

— Steve Sisolak (@SteveSisolak) March 29, 2022
Jon Ralston, CEO of the Nevada Independent and the host of the event, went a step further and called Shaun a pathetic socialist and a jackass:
In case you think it's only right-wing nuts who accost Dems with noxious garbage in public, this pathetic socialist, who helped elect the chair of @nvdems, assailed GOP gov hopeful @JoeLombardoNV at our IndyTalks event last night.

This kind of thing should be decried by all. https://t.co/XkTRblryBV

— Jon Ralston (@RalstonReports) March 29, 2022
Ralston recently opined:
In case you missed the partisan goings-on in NV on Monday:

–The Dems hired as a "coalition coordinator" a guy who likes yelling profanities at GOP candidates and calling them Nazis:https://t.co/V06a21HBazhttps://t.co/F9x3LDhb8i

And the Repubs…

1/2

— Jon Ralston (@RalstonReports) August 2, 2022
In response to Navarro's hiring, Lombardo for Governor Spokesperson, Elizabeth Ray, issued this statement:
"As his poll numbers get worse, Steve Sisolak has resorted to angry, divisive, and desperate politics, which is why he has now hired the very man he condemned earlier this year for harassing and stalking Sheriff Joe Lombardo. Nevadans are sick and tired of Sisolak's disgusting political games, and they're more ready than ever to elect Sheriff Lombardo in November."
The Democratic blood bath has been extensively chronicled by The Globe. When looking at the voter registration numbers, a Coalition and Community Engagement Coordinator is very much needed, however Navarro may want to take his comrades advice and "Calmate!"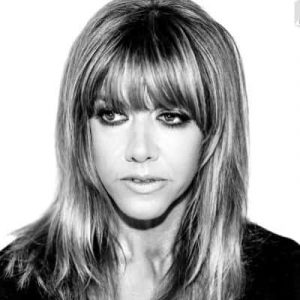 Latest posts by Megan Barth
(see all)