Trackergate Case Heads To NV Supreme Court
John Doe claims he acted within state law and did not order private investigator to place tracking devices
By Megan Barth, May 12, 2023 2:38 pm
The Globe has extensively reported on a civil case filed in Washoe County involving a private investigator, his client, Reno Mayor Hillary Schieve and former Washoe County Commissioner Vaughn Hartung.
The ongoing litigation has had a series of twists and turns as the civil complaint, filed by Schieve and later joined by Hartung, demanded that private investigator David McNeely of 5 Alpha Industries reveal the identity of his client who had hired him to investigate alleged "malfeasance, corruption and serious misconduct" by Shieve and Hartung. During the investigation, McNeely used a GPS tracking device on their respective vehicles which, according to their complaint, caused personal distress and was an invasion of privacy.
Washoe County Judge Hardy ruled in the plaintiff's favor and ordered McNeely to divulge the name of his client. In his order, Judge Hardy wrote: "The protection Mr. McNeely seeks could create unfettered immunity for a tortfeasor who acted through an investigator – either as a tacit, unknowing participant or an intentional co-conspirator…This outcome is not contemplated by Nevada law and would work an injustice to plaintiffs who suffer tortious invasions to privacy."
Days after Hardy's ruling, the client "John Doe" filed a motion for summary judgement and revealed that he had not ordered McNeely to place the tracking device. John Doe further claimed that "Defendant John Doe is a resident of Washoe County who is concerned with potential corruption and malfeasance in local government." John Doe says he hired McNeely to investigate "serious misconduct" by Schieve and Hartung.
"In light of the serious nature of the allegations against Schieve and Hartung, and because Doe wanted to avoid any potential defamation or libel claims if those allegations turned out to be untrue, Doe legally retained the services of 5 Alpha Industries, a State-licensed private investigation firm owned by licensed private investigator David McNeely, to investigate the allegations against Schieve and Hartung," the motion says.
The Reno Gazette Journal (RGJ) reports that the case is now slated to be heard by the Nevada Supreme Court:
The GPS tracking case involving Reno's mayor is headed to the Nevada Supreme Court.

The attorney for the private investigator who placed the device said Wednesday afternoon that he will make a filing with the state's high court by Friday's deadline to reveal who paid for spying on local officials.

John Doe's four main claims are:

He "neither placed any tracking devices on either Plaintiffs' cars nor instructed the Investigator Defendants to do so."
Schieve and Hartung's claims that they expected privacy concerning their movements on public streets "rests on shaky grounds," in part because as public officials, they "had a diminished expectation of privacy in their movements to and from locations accessible to the public."
"Plaintiffs have provided no evidence that John Doe disclosed any facts about them, much less 'private facts'" that constitute "personal identifying information" as defined by Nevada law.
And "Plaintiffs never actually allege that they were injured or suffered damages."

The filing also notes repeatedly that "there is currently no law in Nevada prohibiting the use of tracking devices."
However, bipartisan legislation sponsored by Washoe County legislators is likely to pass and put an end to private investigative practices using GPS tracking devices unless a warrant is first obtained. The Globe has spoken to numerous private investigators from Clark and Washoe County who fear that this legislation may severely and negatively impact their business and industry.
This is a developing story.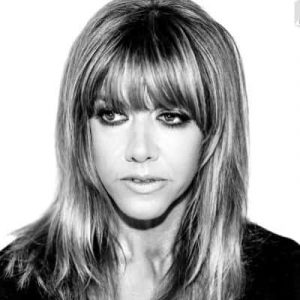 Latest posts by Megan Barth
(see all)