Gov Lombardo Hands 'Huge Victory' To Democrats, Signs Abortion Bill
Senate Bill 131 ensures that Nevada is a 'safe haven state' for abortion
By Megan Barth, May 30, 2023 4:21 pm
This afternoon, Governor Lombardo has handed a "huge victory " to Nevada Democrats and their activists as he signed Senate Bill 131 into law. SB131, an abortion bill first filed and sponsored by Senate Majority Leader Nicole Cannizzaro (SD-6), passed the Assembly along party lines and passed the Senate with Republican Senators Carrie Buck (SD-5) and Heidi Seevers-Ganseert (SD-15) voting with the Democratic majority.
SB131 now codifies former Governor Sisolak's Executive Order who had announced at the time of the Supreme Court decision impacting Roe V. Wade that "reproductive health care is a basic human right — We are committed to ensuring safe access to abortions for women seeking refuge from the restrictive laws in their state." Although abortion up to six months of pregnancy, and beyond six months in certain cases, was legalized by Nevadans in 1990, State Democrats continue to make abortion a centerpiece of their respective campaigns and related legislation.
Today, #SB131 was signed by Governor Lombardo. I want thank him for following through on his commitment to ensure that Nevada won't participate in prosecutions of women who come here to exercise their reproductive rights. #nvleg pic.twitter.com/7gMxCazFix

— Nicole Cannizzaro (@Nicole4Nevada) May 30, 2023
On his campaign trail and during an interview with KNPR, Lombardo signaled his early support of the executive order and the subsequent legislation.
Opponents of this legislation fear that unsafe abortionists would be allowed to practice in the Silver State due to the statutory limitations placed on state agencies, and voice concerns that Nevada would become an abortion tourism destination for women and children seeking abortions. As Nevada is the number one state for human trafficking and a state that does not require parental consent for minors seeking abortions, opponents raise additional concerns that traffickers will further exploit their victims and take advantage of this new law.
Upon the bill's passage out of the legislature, the Nevada GOP issued this statement:
"We are opposed to SB131 as it seeks to not only end innocent lives but also seeks to protect those individuals that would use Nevada as a safe haven for abortions, abortionists and possible child traffickers by removing the safeguards of parental consent."
Proponents of the legislation, including NARAL and Planned Parenthood, declared the passage of SB131 a "huge victory."
"Protections for our abortion providers and the patients who come to our state seeking care are a vitally important step in acknowledging the present national abortion access landscape and Nevada's role as a safe haven state," said Lindsey Harmon, executive director of Planned Parenthood Votes Nevada, in a statement.
During this biennial session, legislative Democrats unanimously passed a constitutional amendment that enshrines abortion into the State's constitution. Any amendment to the state constitution requires passage through two legislative sessions to appear as a ballot question. A majority of Nevadans must then vote to approve the constitutional amendment.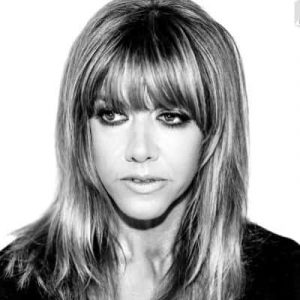 Latest posts by Megan Barth
(see all)