Democratic Governor's Association Places Whopping $10M Ad Buy in Nevada
Represents third largest investment by DGA
By Megan Barth, May 9, 2022 7:31 am
As reported in a Nevada News3 exclusive, the Democratic Governor's Association (DGA) announced it is placing a massive $10 million ad buy in the Silver State ahead of the November election. This ad buy represents the third largest investment by DGA out of seven states.
This ad buy also follows an $8 million investment announced in March by the Republican Governor's Association. As reported by The Globe, tens-of-millions of dollars have already been reserved in Nevada television, digital and print markets due to the cratering polls of Joe Biden. As Joe Biden's popularity and the economy sours, the Cook Political report has shifted the Nevada US Senate, gubernatorial and three congressional house races from Lean Democrat to Toss Up.
A recently released Emerson poll showed that "54% of Republicans are more likely to choose someone endorsed by the former president. Trump has already put his support behind Lombardo for governor and Laxalt for senate."
A Suffolk poll also shows Clark County Sheriff Joe Lombardo with a slight two-point advantage over Governor Steve Sisolak, North Las Vegas Mayor John Lee with a three point advantage, and a tie with former Nevada US Senator, Dean Heller. In the US Senate race, Democratic Senator Catherine Cortez Masto trails both former Nevada Attorney General Adam Laxalt and Captain Sam Brown.
This is the fourth consecutive poll showing Laxalt leading Masto and represents a seismic shift from a 2018 poll where only 9% of voters gave the Nevada economy a poor rating. Now, that number has more than quadrupled to 37%.
According to Suffolk:
In the governor's race, the Democratic incumbent, Steve Sisolak, led Republicans Guy Nohra (41%-29%) and Joey Gilbert (39%-35%), but trailed Republicans Joe Lombardo (37%-39%) and John Lee (37%-40%). Sisolak was tied with Republican Dean Heller 39%-39%. In all five ballot tests Sisolak tallied at or below 41%.

Suffolk Poll conducted for Nevada's gubernatorial race (Photo: Suffolk)

In the U.S. Senate race, the Democratic incumbent, Catherine Cortez Masto, narrowly trails both Republicans vying for the seat, Republican Adam Laxalt 40%-43%, and Republican Sam Brown 39%-40%. The seat, which if lost by Masto in November, could threaten Democratic control of the Senate and President Biden's agenda.

Suffolk poll showing Adam Laxalt with a slight edge over Sen. Catherine Cortez-Masto (Photo: Suffolk)
Christina Amestoy, DGA senior communications advisor released this statement:
"Gov. Sisolak has been a champion for Nevada and the DGA is committed to ensuring he is reelected. From investing in education to building a clean energy economy and expanding affordable housing, Sisolak has put the needs of Nevada families first. With the stakes higher than ever this November, it is critical that Nevada has a leader like Gov. Sisolak in office for another four years."
"With the stakes higher than ever this November", the millions of dollars in ad buys pouring into Nevada signal that Democrats are panicking about their reelection chances. Sisolak's own pollster recently said, "It's the worst political environment that I've lived through in 30 years of being a political consultant."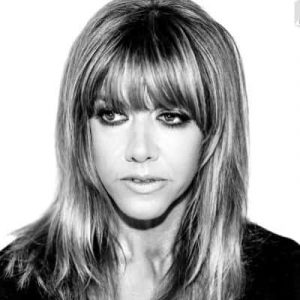 Latest posts by Megan Barth
(see all)