Gas Prices Spike In Nevada; Dow Jones Plunges In New York
Nevadans will decide if Biden's Build Back Better agenda will be stopped by a red wave
By Megan Barth, September 30, 2022 8:17 am
When President Joe Biden was ushered into office riding on the promises of a Build Back Better agenda, the average price of gas in Nevada was $1.70 a gallon and the inflation rate "spiked" to  2.49 percent.
Since then, gas in Nevada has again surged over $5.00 a gallon and Nevada households are paying an additional $10,142 in inflationary taxes since Biden took office. The Silver State's inflation rate is now a staggering 15.6 percent, costing hardworking Nevadans an additional $845 per month.
Hours after Hurricane Ian engulfed and decimated areas of Florida, the average price of gas in Nevada reached $5.42 per gallon. This past June, Nevada passed Hawaii as having the second highest gas prices in the nation when the average price of gas was $5.49. They say losers finish second, but in this case, being number one isn't popular and no one is getting a trophy.
In the wake of Ian's destruction, gas prices are expected to rise and Nevadans can expect more pain at the pump into the unpredictable future. However, if the targeted explosion of the Nord Stream pipeline is a harbinger, gas and goods aren't going to get cheaper.
According to AAA: (emphasis added)
Since Monday, the national average for a gallon of regular gasoline increased by six cents to $3.78. Hurricane Ian has been downgraded to a tropical storm, but its full impact is unknown as rain and wind continue in Florida. Gasoline distribution could be limited in impacted areas due to a lack of electricity and flooded roads and highways. Meanwhile, according to new data from the Energy Information Administration (EIA), gas demand increased nationally from 8.32 million b/d to 8.83 million b/d last week, and total domestic gasoline stocks decreased by 2.4 million bbl to 212.2 million bbl. Higher gasoline demand amid tight supply and fluctuating oil prices have increased the national average. If demand remains robust as supply tightens, drivers should brace for rising pump prices through the weekend.  

Since last Thursday, these 10 states have seen the largest increases in their averages: California (+67 cents), Oregon (+59 cents), Washington (+53 cents), Wisconsin (+46 cents), Alaska (+44 cents), Nevada (+36 cents), Michigan (+30 cents), Arizona (+29 cents), Indiana (+22 cents) and Ohio (+21 cents).
As reported by The Globe, a gas tax holiday, proposed by Senator Catherine Cortez Masto and Rep. Dina Titus, won't save Nevadans a penny due to gas tax legislation supported by Titus in 1997. AB525 automatically raised Nevada's fuel tax by the exact amount of any reduction at the federal level.
In a blistering Op-Ed, The Las Vegas Review Journal responded to Cortez Masto's gas tax gimmick:
Some vulnerable Senate Democrats — including Nevada Sen. Catherine Cortez Masto, who is up for re-election this year — have become so desperate as to endorse a scheme to suspend the federal gasoline tax to help ease prices at the pump. This would be amusing if it weren't so dishonest — Sen. Cortez Masto has supported every administration effort to hamstring the domestic energy industry."
Back in June, as gas prices skyrocketed, Rep. Titus promoted electrical vehicles as an answer to combat climate change and rising energy costs. Nevada Democrats, like Titus and Cortez Masto, have unanimously supported Biden's Build Back Better agenda, recently voting for the "so-called" Inflation Reduction Act, a $740 billion bill that is predicted to make inflation worse. 230 economists claim that the Inflation Reduction Act does nothing to reduce inflation and could even make it worse. The non-partisan Joint Committee on Taxation released new analysis estimating that working families are more likely to be worse off than better off after the bill was signed into law.
Additionally, the Democrat-controlled Nevada legislature passed a series of bills to extend or raise taxes which were ultimately overturned by the Nevada Supreme Court as the legislation violated the state's constitutional requirements to raise taxes.
However, state Democrats did succeed in passing a gas tax bill which allows counties to implement a tax on diesel. Senate Bill 48 passed during the 2019 session of the Nevada Legislature allows counties to impose a one to five cent tax on diesel fuel, either through an ordinance passed by a governing body such as the board or by a ballot question.
As Democrats focus on expensive, coal-dependent electric vehicles, climate change, trans-rights, raising taxes, and abortion, Nevadans are focused on inflation, jobs, and the economy as they have watched their retirement funds decimated by a volatile and falling stock market. Yesterday, the Dow plunged 458 points on recession fears.
It's difficult for struggling Nevadans to Build Back Better when they are buried by a tax and spend agenda that has led to 15.6 percent inflation in a recessive economy.
If Democrats maintain control of Congress, the top Democrat on the Ways and Means committee promised that Democrats will continue to raise taxes. If Nevada Democrats maintain a near super-majority in the Nevada State Legislature, Nevadans can expect the same tax and spend agenda, and with less than 40 days to Election Day, Nevadans will decide if the Build Back Better agenda will be stopped by a red wave as three Congressional House Seats and the control of the Senate are forecasted as toss-up elections. According to predictions, polls, and registration numbers, a red wave is not only likely, but expected.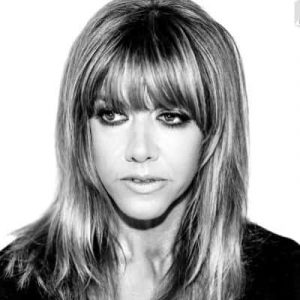 Latest posts by Megan Barth
(see all)