Gas Prices In Nevada Surge to Second Highest In Nation
Titus supports further increases by co-sponsoring Carbon Tax Bill
By Megan Barth, June 7, 2022 11:19 am
Yesterday, Nevada passed Hawaii as having the second highest gas prices in the nation at $5.49 per gallon. Overnight, the price per gallon of gas increased to an average of $5.53 per gallon. In Washoe County, a record high of $6.07 per gallon was recorded.
As reported by the Las Vegas Review Journal:
The price rose 12 cents since hitting a record $5.37 per gallon average on Saturday, propelling the Silver State to the second spot and knocking Hawaii down to third place, according to AAA.

"There is a very tight global supply right now," said John Treanor, spokesman for AAA Nevada. "Domestic demand rose from last week due to a really robust Memorial Day weekend."

Nevada is tied to California refineries, where the costs to refine oil is high because of tight environmental regulations, Treanor said. The cost to import also drives up the cost due to lack of refineries and oil drilling in the state of Nevada, he said.

Nevada gas prices soar to record highs (Photo: AAA.com)
Adding to the pain at the pump, on January 20, 2022, Rep. Dina Titus (D) cosponsored a carbon tax bill which would raise gas prices by as much as 90 cents per gallon by 2030, according to a Columbia University report.  The portion of the report reads: (emphasis added)
Electricity generation shifts to cleaner sources. The price on carbon causes the US economy to shift from carbon-intensive energy sources to low- and zero-carbon energy sources. Coal is nearly eliminated from the power sector by 2030, with solar, wind, nuclear, and natural gas with carbon capture and storage all providing significantly larger generation shares compared to a current policy scenario.
Energy prices rise but do not skyrocket. The price on carbon causes energy prices to increase for all carbon-emitting fuels, which leads to significantly higher overall energy expenditures, though within the range of recent historical variation. Taking two prominent examples, results show EICDA causing national average gasoline prices to increase by about 12 cents per gallon in 2020 and 90 cents per gallon in 2030.
Thank you to @BeneficialElec1 for having me today at Electrify Nevada to discuss solutions to accelerate the transition away from fossil fuels to a clean energy future. @NVEnergy pic.twitter.com/IdpPLqbRXQ

— Dina Titus (@repdinatitus) May 10, 2022
As energy prices have skyrocketed, Nevadan's are unlikely to realize any relief due to the fact that in 1997 Titus also voted for a gas tax bill, AB525, which automatically raised Nevada's fuel tax by the exact amount of any reduction at the federal level.
As Nevadans are being pinched at the pump, they can expect to be pummeled at the pump if  Titus' Carbon Tax Bill is signed into law. However, the chances of holding a Democratic majority are slim as a red wave is predicted in the upcoming midterm election.
Bidenflation has hit Nevada households the hardest and the economy, not climate change, is the top concern of voters as they head to the polls, causing CNN to report "none of the Democrats holding federal office in the Silver State should feel safe about their reelection prospects this year."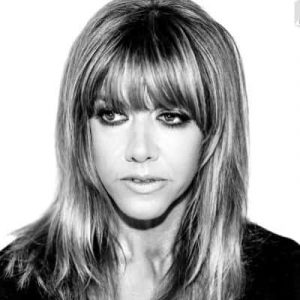 Latest posts by Megan Barth
(see all)