Nevada Policy Releases 2023 Legislative Scorecard
Governor Lombardo's veto track record 'reveals a commitment to preventing the Californication of Nevada'
By Megan Barth, October 4, 2023 4:35 pm
Following Governor Joe Lombardo and now-former Speaker of the House Kevin McCarthy's endorsements for her congressional run against Rep. Susan Lee, Republican Assemblywoman Heidi Kasama (AD-2) has been ranked dead last among Republican lawmakers by Nevada Policy in their annual scorecard of the 82nd legislative session. Although scoring a 64.55 percent, Kasama is considered an ally of economic liberty. Of Democratic lawmakers, Howard Watts (AD-15) ranks dead last among all lawmakers scoring an abysmal 20.54 percent. (see PDF below)
"The 82nd Legislative Session serves as a reminder of the ongoing battle between individual rights and government overreach," Nevada Policy states.
Of note, every Republican state lawmaker scored above 64.55 percent with Senator Dr. Robin Titus (SD-17) scoring a perfect 100% as the most conservative state lawmaker. On the Democrat side of the aisle, Senator Rochelle Nguyen (SD-10) led her legislative colleagues scoring a 39.47 percent.
Nevada Policy's legislative recap and scorecard serves "to analyze each session and how it directly impacted the principles of limited government, personal liberty and free markets. We also graded legislators on their voting records, to educate the public on whether campaign rhetoric matched actions."
According to their ranking method:
The grading system is an adapted version of that used by the National Taxpayers Union to grade Congress. A key advantage of the NTU methodology is that it allows bills of greater significance to be weighted accordingly. Thus, each bill impacting Nevada tax rates, either directly or indirectly is assigned a weight of 1 through 100, depending on magnitude of impact.

Also considered are bills that would create hidden taxes through costly regulation and bills that provide targeted tax subsidies to politically favored recipients.

It should be noted that some legislative proposals can reduce the tax burden — either by lowering tax rates directly or by curtailing spending. Lawmakers can gain points by voting for such proposals.

Lawmakers can also gain points by voting for bills that increase government transparency, protect property rights and improve education through structural reform. Lawmakers also see their scores impacted by the key pieces of legislation they introduce that would significantly impact liberty in Nevada.

Generally, a legislator with a score above 50 is considered to be an ally of economic liberty. Lawmakers with scores above 85+ are considered to be Nevada's most freedom- loving legislators.
Assemblyman Gregory Hafen (AD-36), scoring a 99.1 percent, was considered by Nevada Policy as the most conservative lawmaker in the Assembly, highlighting his bill (AB120) that removes arbitrary restrictions placed on medical professionals. The bill received unanimous support in both chambers. Today, Hafen announced his reelection campaign.
Thank you NPRI for naming me the number one conservative in the Assembly and the second most conservative member in the #NVleg. I also appreciate you highlighting my bill AB120 as one of the top 10 best bills of the session. #AD36 #Nevada pic.twitter.com/8d5oZkykdM

— Gregory Hafen II (@GHafenII) October 3, 2023
Nevada Policy awarded a "B grade" to Governor Lombardo for his first legislative session, noting that his grade was based on the record-breaking 75 vetoes he issued. Coming in a 86 percent, Nevada Policy notes the strategic caution Lombardo and his team employed with a powerful, Democratic majority.
Nevada Policy refers to this legislative session as a "resounding success in safeguarding liberty in Nevada":
This session was a resounding success in terms of safeguarding liberty in Nevada. Lombardo and his team effectively halted the advance of far-left radicals who advocate a government board for every social ill and who fail to recognize the importance of individual autonomy.

Lombardo remained true to his promises by vetoing all new tax proposals and a variety of union grab bags, while also taking steps to increase accountability measures in government schools. These accomplishments significantly contributed to his overall score.

His veto track record reveals a commitment to preventing the Californication of Nevada.
Nevada Policy wisely warns that 43 of these vetoed bills will be reintroduced during the 2025 legislative session and highlights the critical nature the upcoming, statewide 2024 election whereby the Democrats are only one Senate seat away from a veto-proof supermajority in both houses.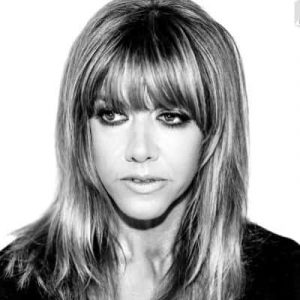 Latest posts by Megan Barth
(see all)