Gov Lombardo Endorses Heidi Kasama For Congress
Last week, Kasama announced her candidacy for CD-3 in the GOP primary to challenge Rep Susie Lee
By Megan Barth, August 30, 2023 12:26 pm
This morning, Republican Governor Joe Lombardo announced his endorsement of Assemblywoman Heidi Kasama in the race to unseat Democratic incumbent Susie Lee in Congressional District 3 (CD-3). Just last week, Kasama announced her candidacy for the GOP primary in the battleground district.
In his announcement, Lombardo emphasizes her success as a businesswoman, her thoughtfulness as a legislator, and his anticipation of working with her in Congress to "make our communities safer, our economy stronger, and our education system more responsive to parents and students."
I'm very proud to endorse @heidikasama4nv for Congress. Nevadans can trust Heidi to be their voice in Washington, and I look forward to working with her to improve the lives of our citizens. pic.twitter.com/pRNcelFUhg

— Joe Lombardo (@JoeLombardoNV) August 30, 2023
"Over the last year, I have been honored to work with Governor Lombardo to revive Nevada's economy, strip away unnecessary regulations, and strengthen law enforcement in our communities.  Having seen firsthand his courage and commitment to help the lives of Nevadans, I can say that I'm truly humbled to receive his endorsement to do the same for the people of Nevada's 3rd Congressional District," Kasama said in a released statement.
In his endorsement, the Governor signals, as he has in the past, that school choice may be a centerpiece of state-wide campaigns as Republicans seek to thwart a Democratic supermajority in the state Senate and build their majority in the House of Representatives.
In early August, Kasama appeared with Lombardo as the fight Opportunity Scholarships intensified after the Democratic majority on the Interim Finance Committee voted against allocating $3 million of unallocated coronavirus funds to maintain and provide scholarships for hundreds of  low-income students.
These are the kids who Democrats will be forcibly removing from their schools.

These are real kids — and just a few of the hundreds who will be kicked out of their schools because Democrats refuse to fund their scholarships.

This is an unimaginable injustice. pic.twitter.com/vN6ztx58sB

— Governor Joe Lombardo (@JosephMLombardo) August 10, 2023
School choice should appeal to the majority of registered Independents and moderate Democrats in the battleground district. According to a recent poll from RealClear Opinion Research, which surveyed 1,000 registered voters from June 27-30, 2023, the concept of school choice enjoys overwhelming support (71% vs. 13% opposed), a 7% increase from 2020.
This is true across party lines, with 66% of Democrats, 80% of Republicans, and 69% of Independents saying they support such a policy. Additionally, 70% of Asian, 73% of Black, 71% of Hispanic, and 71% of White voters support school choice.
CD-3 was redrawn by the Democratic legislative majority to a Democratic advantage, however, nonpartisan voter registration has increased in that district likely due to automatic DMV voter registration. CD-3 is expected to be one of the most closely watched and most expensive congressional races in the country.
Assemblywoman Kasama will face Steven London, former state Sen. Elizabeth Helgelien and conservative policy analyst Drew Johnson in the Republican primary field, according to Federal Election Commission candidate filings.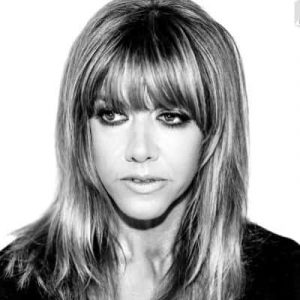 Latest posts by Megan Barth
(see all)