April Becker Files Complaint Alleging Commissioner Ross Miller Violated Campaign Finance Law
In her complaint, Becker cites four separate violations from 2020 to 2022
By Megan Barth, May 25, 2023 1:17 pm
In a scoop snagged by The Nevada Independent, Attorney April Becker, candidate for Clark County Commissioner District C has filed an election violations complaint against her potential 2024 opponent Commissioner Ross Miller. Per the complaint, Becker alleges that Miller violated campaign finance law citing four separate violations from 2020 to 2022. Becker filed the complaint one day after she announced her candidacy to challenge Miller.
The NV Indy reports:
The first violation listed in the complaint is three separate donations from Clark County Firefighters IAFF Local 1908 for $5,000 each on June 2, Sept. 22 and Oct. 2, 2020. State law holds that candidates cannot accept more than $10,000 from a single donor in one election season ($5,000 during the primary and $5,000 during the general election).

The complaint also highlights campaign finance reports showing that Miller accepted two $10,000 donations from the AllAroundA political action committee (PAC) on May 5 and June 24, 2021. The PAC is affiliated with Democratic Clark County Commissioner Michael Naft.

Though a different address is listed on Miller's reports, the address on the PAC's registration form with the state is the same as the address listed for Miller's election committee. AllAroundA PAC's records are inconsistent with Miller's — indicating only one $10,000 contribution on June 28, 2021.

The violation report also points out that Miller's records show two donations totaling $12,500 from an anonymous donor in Las Vegas. Another state statute requires candidates to give any donations greater than $100 from an anonymous donor to the state treasurer to be added to Nevada's general fund or donated to a nonprofit organization within 10 days. In the report, Becker alleges that no public records of such a donation exist.

The final violation listed in the report pertains to Miller's campaign expenditures in 2021. Candidates are required to report any campaign expenses in excess of $100. Becker alleges that several charges made by Miller's campaign in 2021 to credit card companies violate a state law adopted in 2017 that requires political candidates itemize credit card charges reported on their campaign finance forms.
Miller and his staff did not provide a comment to the Nevada Indy at the time of publishing.
April Becker told The Globe: "Ross Miller is a former Secretary of State, he knows the law. He blatantly broke it because he doesn't care and thinks the rules don't apply to him, just like his colleague Justin Jones."
Miller served as Nevada's Secretary of State from 2007-1015.
By any measure, this hasn't been a great week for Miller.
Earlier this week, small business owners in Clark County alleged that Miller told them that their businesses "don't matter" and that he could "buy the property and burn the entire place to the ground and no one would care." This alleged conversation occurred hours before last Thursday's Block Party which Clark County billed as the largest event in Historic Commercial Center's history, but the event blocked off the entrances of many adjacent small businesses, forcing them to close early.
In an email exhange, Miller later accused one of the impacted business owners of "having a sense of entitlement." In yet another response, Miller's colleague, Commissioner Tick Segerblom, referred to the business owners as "ungrateful miscreants" and referred to Miller as a "genius."
In her campaign announcement, Becker promised to restore honesty, transparency and accountability to Clark County "as the Commission continues to face a growing ethical scandal surrounding Justin Jones and his alleged destruction of evidence in a legal proceeding."
Despite numerous calls to resign and an investigation from the Nevada Bar, Jones remains in office and his fellow commissioners, including Miller, have refused to call on him to step down.
In 2020, Miller held his seat by only 15 votes in a highly controversial and contested race against Republican challenger Stavros Anthony who is now Nevada's Lieutenant Governor.
The Clark County Commission has not had a Republican commissioner in over 15 years.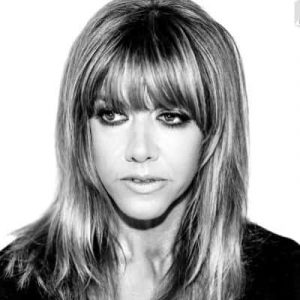 Latest posts by Megan Barth
(see all)