EXCLUSIVE: CLF Drops New Ad, Burns Dina Titus Over Comments To 'Raise The Gas Tax'
Nevada has the third highest gas prices in the country
By Megan Barth, October 20, 2022 6:00 am
A new ad released today by the Congressional Leadership Fund (CLF), "Burning Gas," includes local news footage of a man talking about gas prices in Nevada and then cuts to audio of Rep. Dina Titus  advocating to raise the gas tax. The ad comes as Nevada is still facing average gas prices of more than $5/gallon – more than a $1 above the national average and the third highest gas prices in the country.
Transcript:
Man on the street: It's actually five eighty-nine up the street. Six dollars plus on the strip.
Reporter: Las Vegas residents are particularly feeling the pain at the pump. 
Narrator: It would cost even more if Dina Titus got her way.
Narrator: Titus wanted to raise the gas tax. Listen.
Titus: Well, you've got to raise the gas tax.
Narrator: Catch that?
Titus: Raise the gas tax.
Narrator: Making you pay even more. Dina Titus. Higher gas prices. You get burned.
As reported by The Globe, a gas tax holiday, proposed by Titus, won't save Nevadans a penny due to gas tax legislation supported by Titus in 1997. AB525 automatically raised Nevada's fuel tax by the exact amount of any reduction at the federal level.
Back in June, as gas prices skyrocketed to historic highs,Titus promoted electrical vehicles as an answer to combat climate change and rising fuel costs. During her presentation, Titus touted the Biden administration's massive spending and their goal to "transition" 50 percent of Americans into electric vehicles by 2030. Yet, if consumers want to follow the government's plans to eliminate the combustion engine, they will have to cough up $60,054 for an electric vehicle to replace their gas guzzler—twice the median household income in Nevada.
Late last year, Titus warned that the three congressional seats held by Nevada Democrats are now at risk of turning Republican during the 2022 election cycle, under the new redistricting maps approved by the Democratic majority in the state legislature. Adding to her concerns, the Cook Political Report and Roll Call shifted CD-1 from "Lean Democrat" to "Toss Up" against GOP challenger Col. Mark Robertson.
CLF Press Secretary Cally Perkins told The Globe: "Dina Titus has done everything in her power to ensure Nevadans feel pain at the pump. Nevadans aren't getting any relief on rising gas prices and have only Dina Titus to blame."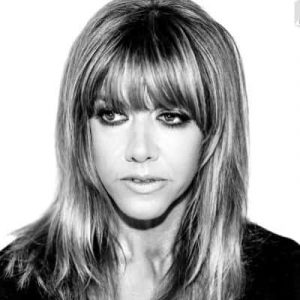 Latest posts by Megan Barth
(see all)