Exclusive: NRCC Launches NV Campaign Targeting Democrats Over Skyrocketing Gas Prices
Campaign refers to Reps Dina Titus, Susie Lee, and Steven Horsford as 'extremists' due to their 'radical war on American energy'
By Megan Barth, August 22, 2023 6:00 am
The National Republican Congressional Committee (NRCC) has announced a targeted nationwide billboard and digital advertising campaign that includes Nevada Reps. Dina Titus, Susie Lee and Steven Horsford, holding them accountable for skyrocketing gas prices.
Respectively, the hybrid billboard and digital advertising campaign will appear in close proximity to gas stations in NV-01, NV-03 and NV-04, and comes as Nevada gas prices top $4.45. This is a part of a larger national campaign targeting a total of 21 vulnerable House Democrats across the country.
Gas prices have steadily increased in the Silver State in the last month, as documented by The Nevada Globe a few days ago:
Gas prices are insane in Reno, NV. 😣

(This isn't for premium) pic.twitter.com/4FqhPV7k2h

— Nevada Globe (@NevadaGlobe) August 18, 2023
According to AAA, gas prices in Nevada are the sixth highest in the nation, trailing behind California, Washington, Hawaii, Oregon and Alaska. The national average is 31 cents more than a month ago but seven cents less than a year ago.
In response, the NRCC has launched ads referring to the trio of Democratic representatives as "extremists" who are making gas prices worse due to their "radical war on American energy."
Adding to the pain at the pump, on January 20, 2022, Titus cosponsored a carbon tax bill which would raise gas prices by as much as 90 cents per gallon by 2030, according to a Columbia University report.  The policy ultimately puts a fee on fossil fuels like coal, oil and gas. According to policy backers, the fee "starts low and grows over time."
Additionally, Nevadans are unlikely to realize any relief due to the fact that in 1997 Titus also voted for a gas tax bill which automatically raised Nevada's fuel tax by the exact amount of any reduction at the federal level.
Rep. Lee who "will not apologize for things getting expensive" told the Nevada Current that climate change is "an existential issue" that will require "major change" to achieve carbon reduction.
Lee is correct. Nevadans are spending major change to fill up their gas tanks.
Lee recently touted her endorsement by the League of Conservation Voters, an organization who cheered the canceling of the Keystone XL pipeline in its 2021 Year in Review: "President Biden signed important executive orders to rejoin the Paris Climate Agreement, stop the Keystone XL pipeline, halt drilling in the Arctic National Wildlife Refuge, and halt construction of the xenophobic and racist border wall."
Nevada is on the frontlines of this climate crisis, with record-breaking heat waves & the West's worst drought in 12 centuries.

But we stand at the epicenter of climate forward investments & a booming clean energy economy. Thank you @LCVoters for your support in this fight. https://t.co/U9p4hARyFG

— Susie Lee (@SusieLeeNV) August 21, 2023
Rounding out the Democratic congressional trio is Rep. Steven Horsford who appeared with Rep. Lee, the League of Conservation Voters and Climate Action to encourage support for Biden's Build Back Better Act, a $3.5 trillion climate and social spending boondoggle that eventually resulted in the Inflation Reduction Act. "I'm proud to support the Build Back Better Act, which makes big, bold investments in our nation's clean energy future. By passing this ambitious bill, we can create jobs and address the worst impacts of the climate crisis before it is too late," Horsford remarked.
Climate Action was founded by the Center for American Progress Action Fund, League of Conservation Voters, and the Sierra Club. Their advisory board includes progressive notables such as Randi Weingarten, Tom Steyer, and Michael Mann. In their latest press release, Climate Action blames climate change for the wildfires in Maui in spite of the fact that the cause of the wildfire remains under investigation.
During his second vacation this month and prior to his visit to survey the devastation in Lahaina, President Biden tweeted from Tom Steyer's lake front $18 million manse in Lake Tahoe:
When I think climate, I think jobs—good-paying, union jobs.

— Joe Biden (@JoeBiden) August 19, 2023
Non-union Nevadans, who are feeling the pain at the pump and a pinch in their wallet, may find this tone-deaf tweet a bit disheartening…or a "gut punch."
"Rising gas prices are a fresh gut punch to millions of Americans already struggling under Bidenomics," said NRCC Communications Director Jack Pandol. "Every trip to the pump is a reminder that extreme House Democrats put their radical war on American energy ahead of working families' wallets."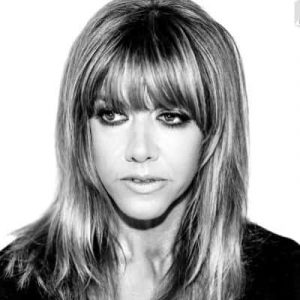 Latest posts by Megan Barth
(see all)