Opiod Manufacturer Donates Thousands to Sen. Cortez Masto
McKesson Corporate PAC donated $2,500 to her re-election campaign
By Megan Barth, November 1, 2022 1:38 pm
According to Senator Catherine Cortez Masto's latest FEC report, McKesson's Corporate PAC donated $2,500 to her re-election campaign. McKesson is an opioid manufacturer. As chronicled by The Globe, the opioid epidemic has devastated Nevada. According to a recent report published by the Las Vegas Review Journal, overdose deaths have tripled among Nevadans and fatalities have more than doubled among the Hispanic community from 2019-2020.
In spite of this donation, and many other donations from pharmaceutical companies, Cortez Masto continues to run "false" attack ads against her GOP challenger Adam Laxalt which claim he is beholden to Big Pharma.
As reported by The Globe, The Washington Post (WaPo) published a lengthy and scathing fact check rebuking Cortez Masto's ads attacking Laxalt's record of fighting opioid manufacturers as Nevada's Attorney General. WaPo concludes that Cortez Masto's ads "weaselly" claim that "Laxalt was beholden to pharmaceutical companies because of campaign contributions" and "falsely" claim that "Laxalt refused to sue a particular company."  Politifact then echoed their conclusions finding Cortez Masto's Facebook Ad, which recycles the weaselly and false claims, as "Mostly False."
As Cortez Masto struggles to gain ground in the Latino community, the NRSC has spent millions in ads targeting Cortez Masto's border policies, or lack thereof. In August, the NRSC released a Spanish digital and television ad entitled "Mintió" (English translation "lied"). The $300,000 investment cites The Nevada Globe for undisputed claims that Sen. Cortez Masto lied about Laxalt and reveals she voted against funding $300,000,000 for chemical screening devices for U.S. Customs and Border Protection.
Last spring, the NRSC released the Hispanic Battleground Survey which found that Hispanic voters largely reject the pillars of the Democrats' agenda heading into the midterm elections. and the NRSC and the Nevada GOP (NVGOP) launched Operation Vamos!, a seven-figure investment in Hispanic field and communications program that will enable the NRSC and the NVGOP to share the Republican message with voters in Nevada for the midterm election.
The Globe has extensively reported that Hispanics are fleeing to the GOP. Due to the Democratic party's hard shift to the Left, Biden's economy, and Governor Sisolak's pandemic lockdowns, working class and Hispanic voters have been rejecting the Democrat party en masse. Roll Call has named Cortez Masto as the incumbent "most at risk of defeat", the Cook Political Report ranks her as "the #1 endangered incumbent" and even CNN admits she is "vulnerable."
Adding to her vulnerability is this donation from McKesson. Earlier this year, her Democratic colleague, Attorney General Aaron Ford, announced he was joining the $26 billion Opioid settlement against McKesson.
According to Reuters:
Nevada Attorney General Aaron Ford said he was optimistic the state's local governments would join the settlements, allowing Nevada to receive more than $285 million.

"There is no question that the opioid epidemic has devastated Nevada and money is needed now to address comprehensive statewide remediation," he said in a statement.
There is obviously no question that the opioid epidemic has devastated Nevada and the Silver State's Latino community, but the question remains: Will Senator Cortez Masto, "the first Latina senator" return the donation to McKesson?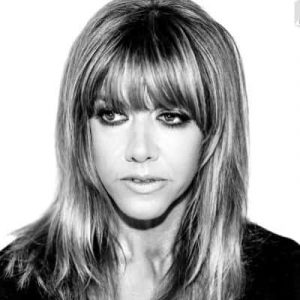 Latest posts by Megan Barth
(see all)