Rumors Rise In US Senate Race
As reliable source tells TNG that Jim Marchant is dropping out of the race, Marchant contends he will defeat Senator Jacky Rosen
By Megan Barth, October 6, 2023 1:02 pm
This morning, the Globe received a scoop from a source that Republican Nevada senate candidate Jim Marchant was dropping out of the race. The source has been reliable and maintains that the information they received came from someone close to Marchant's campaign.
As we were unsuccessful in reaching Marchant's campaign, we announced the tea on X (formerly Twitter) as we worked to verify the claim. Within two hours of that tweet, the campaign contacted the Globe and maintained that Marchant is still in the race.
Marchant then told The Globe: "I am not dropping out of the Senate race. Not even thinking about it. I can win this race. [This is] disinformation from those that want me to drop out."
Currently, the GOP primary challengers vying to oust Sen. Jacky Rosen include retired U.S. Army Captain Sam Brown, retired U.S. Air Force Lt. Col. Tony Grady and former Ambassador Dr. Jeffrey Gunter. Others in the race include retired U.S. Army Lt. Col. Bill Conrad, attorney Ronda Kennedy, businessman Barry Lindemann and real estate agent Stephanie Phillips.
In 2022, Brown finished second in the GOP primary against former Nevada Attorney General Adam Laxalt. Laxalt narrowly lost to Sen. Catherine Cortez Masto by ~8,000 votes (less than one percent) as Cortez Masto out-raised Laxalt through out-of-state donations and the backing of national progressive organizations.
Brown has been painted by Marchant and Gunter as "hand-picked by the GOP establishment" and Brown has weathered some controversy over using his grassroots Duty First Nevada PAC for his  personal and past campaign debts. Recent reports show that billionaire tech entrepreneur and philanthropist David Duffield has donated $2 million to the PAC.
Grady, who lost the GOP primary to now-Lieutenant Governor to Stavros Anthony, has continued to press Brown on his silence over PAC expenditures and has positioned himself against Brown and Rosen as a "fiscally responsible candidate," who can "help balance the country's checkbook."
Gunter was appointed by former President Trump and maintains a strong alliance to the president. Gunter has centered his campaign around America First principles and vows to "dismantle the corrupt swamp." Both Marchant and Gunter have framed their campaigns as MAGA versus the establishment and are the only two GOP Senate contenders, thus far, who have endorsed Trump for reelection.
According to Sen. Rosen's campaign, Rosen has raised $2.7M in 3rd quarter and has a commanding $8.8 million on hand. The deadline for campaign finance reporting to the Federal Elections commission is October 15th.
With what is expected to be another expensive and competitive race, Rosen continues to champion her bipartisanship although she maintains a 93 percent voting record with Biden. She, like Biden, has painted MAGA Republicans as extremists and, like Cortez-Masto, has centered her campaign on abortion rights.
Nevada's senate race is currently rated "Lean D" by Cook Political Report as Nevada Republicans haven't won a state senate seat since 2012. As Democrats currently hold a razor-thin majority in the Senate, Republicans need to flip two seats to control the chamber.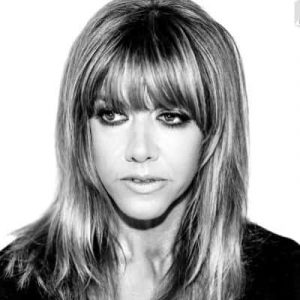 Latest posts by Megan Barth
(see all)