'No Show' Cortez Masto Snubs Hispanic Heritage Month Leadership Awards
'The first Latina Senator' sent a surrogate in her place
By Megan Barth, October 19, 2022 12:41 pm
Senator Catherine Cortez Masto, "the first Latina senator" sent a surrogate in her place to receive a "Hispanic Community Leadership Appreciation Award" given to her by El Concilio Hispano, a hispanic media group who hosts the top Latino talk radio program in Nevada.
As reported by The Washington Free Beacon:
Cortez Masto often invokes her status as "the first Latina ever elected to the U.S. Senate" in her tight reelection bid against Republican Adam Laxalt, which could determine who controls the Senate next year. That title in part prompted El Concilio Hispano, a Hispanic media group that runs a top Latino talk radio program in Nevada, to honor the Democrat at its 2022 Hispanic Heritage Month Leadership Awards. The event's other three guests of honor—Las Vegas city councilwoman Olivia Diaz, state assemblywoman and Nevada AFL-CIO secretary-treasurer Susie Martinez (D.), and Lieutenant Governor Lisa Cano Burkhead (D.), who is also on the ballot this November—accepted their awards in person. Cortez Masto sent a surrogate.

Cortez Masto's campaign did not return multiple requests for comment prior to the Friday El Concilio Hispano event. Four days after the ceremony, campaign communications director Josh Marcus-Blank told the Free Beacon Cortez Masto missed the event as she was "scheduled to be in Reno." Marcus-Blank ignored questions asking if the senator's Reno trip was scheduled before she received El Concilio Hispano's invitation.

"I haven't seen her at all," Victor Roque, a Las Vegas realtor who immigrated from Cuba, told the Free Beacon. "The Democrats are hiding because they don't seem to like answering questions. And that's a problem."
The "no show" by Cortez Masto and the absence of providing comments to the press, as reported by The Globe, has become the standard rather than the exception. CEO of the Nevada Independent, Jon "objectivity is a myth" Ralston, recently (and surprisingly) accused the Senator of "refusing to let his reporters ask her about her record."
Democratic firm Blueprint Polling says that Adam Laxalt, leads Cortez Masto by 7 points in a potential matchup. Numerous, consecutive polls show Laxalt leading Masto in the battle for control of the U.S. Senate. The editor of the Cook Political Report calls Cortez Masto "the #1 endangered Democratic incumbent" in the country while NBC laments that Laxalt is a "serious threat."
Against this backdrop one might think Cortez Masto would be eager to communicate with Nevada voters. One would be wrong. With Nevada's Latino voting population at 20 percent, one would think Cortez Masto would make efforts to increase her visibility to her cultural compadres, especially when polling shows that Latinos are saying "adios" to the Democrat party.
A shocking poll released by Quinnipiac shifted the Democratic chorus from "Si Se Puede" to "Ay Dios Mio" as Biden's favorability among Hispanics has plummeted from 40 percent in October 2021 to an uncharted 19 percent in July 2022. Within that poll, 62 percent of Hispanics disapprove of Democrats, 41 percent are concerned about inflation, 73 percent think the country is worse off than it was a year ago and only 9 percent of Hispanics consider abortion an urgent issue.
Yet, Cortez Masto's campaign has spent over $6 million on abortion ads in the Silver State–a state which codified abortion, up to six months, into state law through a ballot initiative passed by a majority of voters. Meanwhile, inflation in Nevada has surged to 16 percent, costing hard-working Nevadans over $10,000 per year.
"If Democrats believe that Hispanics are going to stop worrying about inflation because of the abortion issue," Florez said Thursday to The Free Beacon, "the election results will show them the colossal size of their mistake."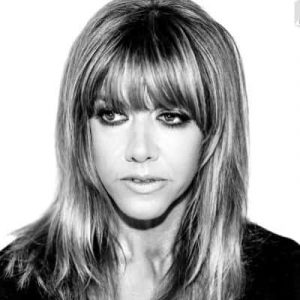 Latest posts by Megan Barth
(see all)